HM interview: Roy Lilley – 'no going back on positive change'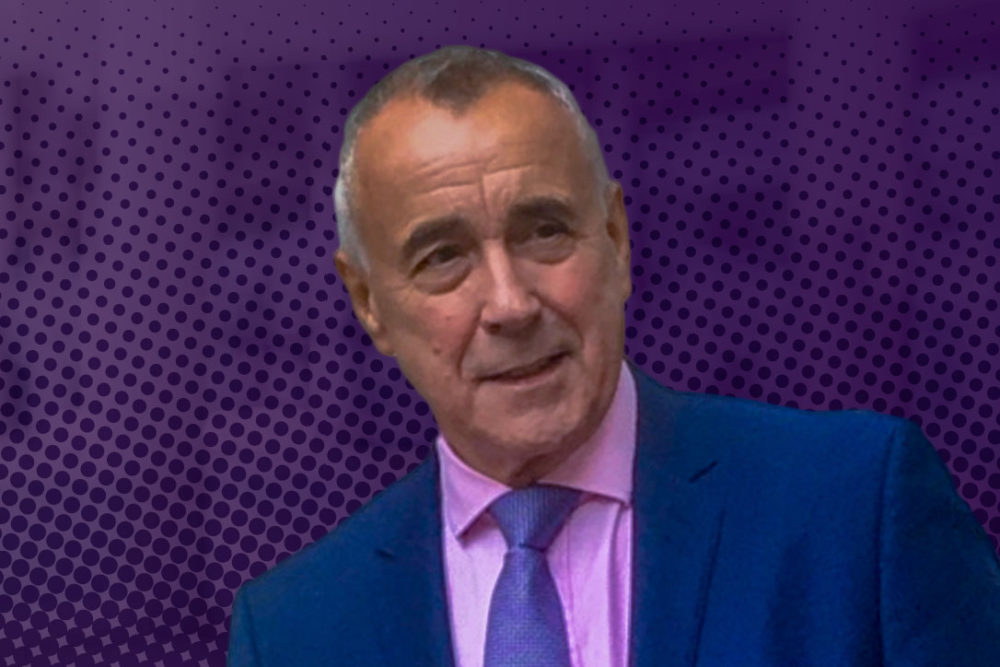 The Covid-19 emergency has had horrendous effects on society and healthcare. But now we owe it to the people who have suffered to cement positive changes into future health and care services, says Roy Lilley. He speaks to Matthew D'Arcy ahead of Fab Change Day 2020.  
Roy Lilley has seen his share of change in health and care. Having worked in and around the NHS since the 1970s, he remains one of healthcare's most influential commentators and has chaired everything from major boards, to hospitals, health authorities, voluntary organisations and charities.
Lilley has also held several notable academic and health policy roles, and he served in local government for two decades, before eventually founding the Academy of Fabulous Stuff, an organisation that remains dedicated to sharing positive change in the NHS – or as he describes it in management terms "positive deviance".
The coronavirus pandemic has been terrible and destructive in many ways, but it has also perversely had some positive aspects. It is the acceleration of innovation and change for good seen in the last few months that Lilley is now determined to share through the academy and the associated annual Fab Change Day taking place in October.
"A lot of really good things have happened during Covid," he says. "There is no question about it. People in health and social care have come together and worked in entirely different ways. I have seen more change in the IT agenda in four months than I have in more than 40 years."
"We have a hashtag this year: our central theme is #nogoingback," he adds. "We have come this far, we have changed for the better, we want to consolidate good stuff and cement it in."
What has changed for the good during Covid?
Amongst hundreds of examples two things stand out for Lilley where positive change has quickly spread: the remote delivery of outpatient consultations and the creation of 'wobble rooms'.
There has been a "jaw dropping revelation in dealing with outpatients," he says, referring to the digital and virtual shift that has taken place. "Do not underestimate the impact that is having, particularly at a time when hospitals are having to work Covid safe. The NHS has to carry on even though it has had two thirds of its capacity cut by social distancing. It is hard to underestimate how that is keeping hospitals going and keeping waiting lists down."
It is changes to how services like outpatients have been run that must now stick, believes Lilley. "There will be a big push from the public – no going back," he says. "A lot of the changes are so much in the interest of patients.
"Traditionally if you have an outpatient appointment, you go when you are told the hospital can see you. You have to rearrange your diary around the hospital's convenience. You have to get a bus there, drive there, pay a fortune to park your car, sit in the clinic surrounded by people coughing, and then you wait. I have never known an outpatient clinic to run on time."
When patients do see the outpatient professional – they often have a very short conversation that could have just as easily been held online, rather than "wasting three quarters of a day in doing it", Lilley adds. Change means this new way of delivery is now happening everywhere.
The more human changes
A more human point is "wobble rooms", says Lilley, describing an idea devised at the height of the Covid pandemic. "A room where you could go and scream at the wall if you wanted to, or weep a silent tear and compose yourself. A little sanctuary to get yourself back together."
"They popped up one day on the Academy of Fabulous Stuff," says Lilley. "The hospital that created it had shared it. And now suddenly they are all over the NHS. Staff restrooms where people can go and be treated like a human being for a few minutes – sit and talk to each other.
"People have been under huge stress, staff have gone home with pressure sores on their face from wearing a mask all day. They have to change their clothes and have a shower at home before they can hug their kids and put them to bed. The pressure on staff has been colossal".
People – the driving force for change
Throughout his career of lecturing on change, the one thing Lilley keeps insisting that makes change work is when people feel they are in charge. It's a message he continues to emphasise as a director of the Institute of Healthcare Management – an organisation focussed on developing people.
"During Covid, people have been in charge," he says. "All of the changes that have taken place, all of the revolutions that have taken place in the delivery of care have been vented and put in place by doctors, by nurses, by physiotherapists, by allied health professionals, by porters, by the estates department, by nutritionists, by the catering people.
"All of these innovations have come from people working on the ground who say 'this isn't going to work during Covid, so we are going to change'. They just got on and they have done it. They have changed things for the better."
Covid custodians
To make sure that change is not lost – Lilley wants to see a new role in hospitals. "We are recommending that hospitals appoint Covid custodians," he says. "People who document all the changes that took place during the hiatus of Covid, however small.
"It is very important we don't lose sight of these ideas. For ideas to be sticky they need to have a narrative, a benefit, you have to be able to explain them in the context people understand. The Covid custodians are very important in doing this. We want to collate all the good ideas and make sure they get back into practice."
With Covid far from over, Lilley concedes this will be a difficult task to manage – but he sees a lot of value in harnessing the change that has emerged. So do hospitals: "This year, with the academy and with Fab Change Day we have had huge buy in from hospitals. There has been a big wake-up call."
Why log in to FabChange20?
With keynote speakers including NHS chief executive Sir Simon Stevens, and NHSX's Matthew Gould, Fab Change 2020 – this year's digital iteration of the annual event – will see lessons shared from throughout the NHS and the world.
Taking place on 21 October, the one-day conference will see nearly 50 sessions open to anyone to join online, entirely free of charge. Last year's event saw Lilley travel to hospitals throughout the country in a helicopter over a 24-hour window. This year's event will see ideas shared through a different type of cloud. "People will get a bit of fun, a chance to talk to each other, look and learn, and enjoy successes," says Lilley.
More importantly this is about "a determination to get something from Covid other than grief and bereavement", he adds. "We owe it to people who have lost their lives and the people who have suffered through Covid to get the best from the experience, take the best from the past into the future and use the learning to make health and care services better than they were before this all started."
The following two tabs change content below.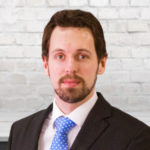 Matthew D'Arcy
Matthew has accumulated a wide range of experience in the media. A journalist and former editor who has also worked in PR and marketing, Matthew is well placed to help clients develop successful communications programmes.
His most recent media experience has involved following healthcare and public sector technology developments closely, on which he wrote daily news and features for both print and online titles.
Prior to that he was the editor of several influential specialist publications read by tens of thousands of people.
Matthew has specialised in areas including politics, public services, technology, defence, international development and e-government and has experience interviewing and commissioning high profile figures ranging from Cabinet level government ministers through to senior company executives and even heads of the armed forces.
He has strong writing skills, a solid understanding of what journalists are looking for and professional experience in the social media environment, having managed accounts followed by thousands of users, ranging from senior civil servants to leading politicians.
Prior to becoming a journalist he worked in PR and marketing, building online marketing strategies, conducting marketing research and achieving regular positive media coverage for employers.
"Achieving a strong media presence places a business in a position of authority. Those who get their comments published are the experts – they are the people the market should turn to for the answers."
A little about Matthew:
In his spare time Matthew is passionate about photography. He has performed in contemporary theatre and community arts projects. His interests include travelling, cooking and live music. He is fascinated by politics, holds a master's degree in international history, and attempts to row with his local boat club whenever he has the opportunity.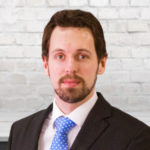 Latest posts by Matthew D'Arcy (see all)
Want more articles like this one?
Our free newsletter drops into your inbox every Friday to bring you...
Industry news

Essential analysis
Unmissable interviews

HM blog posts, tips and advice