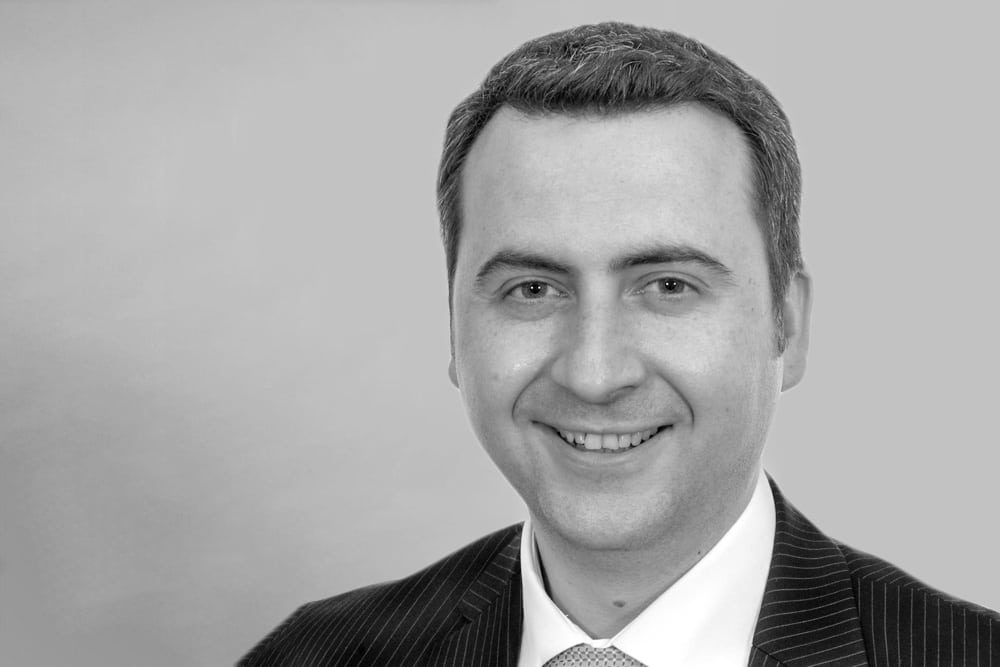 NHS survival depends on using information to radically change services for the better, but there is still a severe lack of commitment to support IT leaders at the local level, former NHS IM&T director James Norman tells Matthew D'Arcy.
Tony Blair, a self-confessed technophobe during his days in Number 10, is now adamant that technology should revolutionise the NHS. He is not alone. Repeated statements from Jeremy Hunt, Simon Stevens, Tim Kelsey and others show that health has unparalleled top level buy-in for transformation through information and technology, on which the very survival of the NHS now rests.
The NHS is nevertheless failing at the local level to invest in the people needed to make this change happen, says James Norman. The former IM&T director at Royal Liverpool and Broadgreen University Hospitals NHS Trust has a wealth of NHS experience and is a strong proponent of the positive impact technology can have on care, but he now is one of a growing number of IT visionaries who have left the NHS for commercial enterprise.
"We are facing one of the most pivotal points in the history of the NHS in terms of whether it survives. Everyone is pinning their hopes on IT, the use of analytics, genome sequencing, and more, so that we can target care at a reduced cost for greater outcomes. Yet people don't invest in IT or in IT leadership," says Norman, now in a UK public sector-wide chief information officer (CIO) role at tech giant EMC.
"It is shocking how far behind the NHS is when it comes to technology and one of the reasons behind that is a lack of investment at a local level in IT.
"IT is not seen as a key enabler for change by senior NHS management. It is seen as a service provider. More and more IT directors are leaving the NHS for the private sector. Their posts disappear and are replaced by heads of IT, people who are doing two jobs and who struggle, having not had exposure to working at strategy level."
People leading technology teams in the NHS are well trained in project management, but in too many instances they are not being given the support or opportunities needed to govern strategic leadership at the level now expected as decisions come to bridge whole health economies.
"IT managers are promoted into a role having worked in the same organisation all their lives, having worked through the ranks within IT. They are then suddenly put into a strategic role, where they are expected to understand what is happening outside the organisation, across the health economy at a political level and are expected to redesign services, when they have not had the required training or support," says Norman.
"It is typical across the NHS. It happens time and time again. That is not done in finance, it is not done in medicine, but it is done in IT."
NHS organisations all too often set out their business strategy and only after that issue instructions to the IT team to deliver the change needed, says Norman. He recalls a typical approach: "The business plan has been written, give us three paragraphs on what you are doing in IT."
He says that IT departments are all too often told by senior NHS management what technology to implement, without consultation as to whether the chosen solution is appropriate, then being given minimal time and budget to manage an implementation. But they are still being held responsible for the outcomes of the project.
"This really needs to change if the NHS is going to survive and utilise technology that is being pushed by Jeremy Hunt and Tim Kelsey," says Norman. "IT, technology and the use of information is the only way the NHS is going to change and survive."
The role of technology is more than just survival of a national institution too. For Norman there are a plethora of opportunities to make clinical environments better equipped to deliver radically improved services for patients. Technology can enable the much prized flow of information across different health and care settings; it can put practitioners and patients on a much more level playing field, where patients can use mobile apps and devices to and act on their own health and wellbeing; and it can enable more personalised treatment plans that can deliver better outcomes for the individual. All of this only scratches the surface of what can be achieved.
"Local management must look at how IT can change services through big data analytics, through new ways of data capture from the patient," says Norman. "They need to look at how IT can enable greater efficiencies by allowing patients access to services and how it can allow them to better monitor the cost of services.
"They need to view how IT can enable links with other organisations, sharing of best practice, and the sharing of clinical records, where appropriate, so that services can start to be managed across health economies as a single body."
Now working across verticals in his public sector wide role, Norman reflects that other parts of the public sector have achieved this.
"Service redesign to take waste out of the system is happening elsewhere," he says. "Local authorities have faced significant cuts and have been forced down a route of change, to take advantage of initiatives from the centre. They have lost departments, but services have improved by working collaboratively."
Healthcare is not without its remarkable successes of course. There is new vision in the Five Year Forward View, and a plethora of fantastic ideas from individuals on the ground mean that healthcare is often the first to take on new technologies, such as wearables.
"There are great things going on in the NHS," says Norman. "People want to use technology to improve care, they are restrained by policy and management tiers."
But now there is an opportunity to move away from organisational competition and to really embrace and support IT, so that ambitions to save the NHS can be realised.
"Getting rid of the whole hysteria about closing down hospitals and losing organisation names can allow us to bring services together across whole health economies, so that there is better provision of services, more, not less. We have a fantastic healthcare system, we just need to get different parts to talk to each other."
The following two tabs change content below.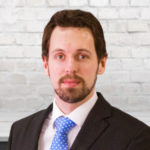 Matthew D'Arcy
Matthew has accumulated a wide range of experience in the media. A journalist and former editor who has also worked in PR and marketing, Matthew is well placed to help clients develop successful communications programmes.
His most recent media experience has involved following healthcare and public sector technology developments closely, on which he wrote daily news and features for both print and online titles.
Prior to that he was the editor of several influential specialist publications read by tens of thousands of people.
Matthew has specialised in areas including politics, public services, technology, defence, international development and e-government and has experience interviewing and commissioning high profile figures ranging from Cabinet level government ministers through to senior company executives and even heads of the armed forces.
He has strong writing skills, a solid understanding of what journalists are looking for and professional experience in the social media environment, having managed accounts followed by thousands of users, ranging from senior civil servants to leading politicians.
Prior to becoming a journalist he worked in PR and marketing, building online marketing strategies, conducting marketing research and achieving regular positive media coverage for employers.
"Achieving a strong media presence places a business in a position of authority. Those who get their comments published are the experts – they are the people the market should turn to for the answers."
A little about Matthew:
In his spare time Matthew is passionate about photography. He has performed in contemporary theatre and community arts projects. His interests include travelling, cooking and live music. He is fascinated by politics, holds a master's degree in international history, and attempts to row with his local boat club whenever he has the opportunity.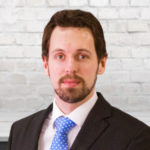 Latest posts by Matthew D'Arcy (see all)
Want more articles like this one?
Our free newsletter drops into your inbox every Friday to bring you...
Industry news

Essential analysis
Unmissable interviews

HM blog posts, tips and advice