The final death knell for the National Programme for IT (NPfIT) sounded as far back as 2011 when ministers announced they would put the pedal to the metal in dismantling a multi-billion pound "costly failure". But echoes of the national programme have continued to be heard well into 2013.
As recently as September the programme came under heavy criticism by the House of Commons Public Accounts Committee which said benefits realised to date were "extremely disappointing", standing at £3.7bn in March 2012, just half of the costs incurred at that point. Two thirds of the £10.7bn of total forecast benefits were still to be realised, MPs warned.
Despite this, 2013 should not be a year that leaves us with negativity over the role of technology in supporting change that is so desperately needed if the health service is to be sustainable moving forward.
In the foreword to a June final benefits statement for programmes previously managed under NPfIT, NHS England chief Sir David Nicholson said there was now a renewed focus on "robust benefits realisation plans" since the national programme had been dismantled. This would give the NHS greater "choice, flexibility and control" over the systems it used to improve care at a local level.
And as we now come to the end of the year a flurry of funding opportunities that will support local solutions have been confirmed.
In early December the Treasury signed off NHS England's £260m technology fund, which will be used to help trusts rollout electronic patient records.
The funding is likely to be used by trusts to implement integrated care records and e-prescribing solutions, as well as supporting the use of open source technologies. As Highland Marketing reported in its live blog at EHI Live in November, NHS England's Beverley Bryant sees open source as hugely important in the move away from "monolithic central organisations that dictate to the NHS", with £15-20m of the first £90m of the technology fund expected to go to open source projects.
Infact December has seen three funding announcements that will allow vital technology to reach the frontline of the NHS.
A £100m nursing technology fund has been made available, having been announced last year by David Cameron.
This fund is expected to be used for everything from digital pens to tablet computers in order to reduce the paperwork burden facing nurses and to allow them to spend more time with patients. But although bids will be accepted into the New Year, it is worth noting that a January deadline could still see a number of rushed bids in the post-Christmas panic to secure funding.
In addition, Welsh health minister, Mark Drakeford has just announced a smaller pot of money (£9.5m) to provide technology in non-hospital settings to help transform health and care services.
Crucial as these funds are, it is equally important that the technology procured through them must meet standards.
Funding is in many ways the first step. Providers must now make certain that they invest wisely. They must choose the right systems and those systems must be interoperable.
And fundamentally there must be a return on investment. If we are to believe the reported reasons behind the delay in the £260m technology fund being approved by the Treasury, then there is now more pressure on the NHS than ever before to deliver a return from the technology it is procures. We really do need to see the robust realisation plans that have been promised.
There are shining examples in the NHS that can really show how technology is transforming outcomes for patients. Highland Marketing is already working with a number of NHS organisations, which recognise the importance of communicating these benefits. If ROI is to be seen, then we need the real stories that show the power of technology in unlocking scarce resources and in improving patient outcomes. Highlighting these stories will be absolutely essential as we move into 2014 and beyond.
The following two tabs change content below.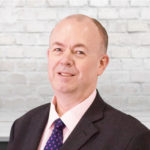 Mark is a specialist in sales and business development. After a long and successful career in IT sales he has excellent connections in the technology and healthcare sectors. Clients value the fact that he understands business from an insider's point of view, having built and run his own technology company. Mark is now focused on growing Highland Marketing, winning new business and developing its future strategy.
Mark has a vast network of contacts within the technology and healthcare industry and he works hard to grow that network on a daily basis. Renowned for his tenacity and his positive outlook, he never gives up, something that clients really value. And it is here, in his second role at Highland Marketing, that he can assist clients with their business development and sales efforts.
"What I offer clients is an extensive network of contacts, and a detailed understanding of the realities of running and developing a business. It's in my nature to communicate whether it's with board members, key decision makers and stakeholders or individual staff. My goal is to understand their needs and offer a solution. And through this I can help build new relationships for our clients, either with potential partners, prospective customers or influential organisations and individuals."
A little about Mark:
Sailing boats – He developed an early love of sailing – a skill he learnt aboard a 58ft captured German World War II yacht called Overlord. In 1982 he attempted to sail the world, but his vessel was nearly sunk in the same storm which prevented TV presenter John Noakes from making a similar voyage.
Selling antiques – Mark learned the gentle art of sales from his dad who had a specialist antiques business in Farnham, Surrey. He remembers his first ever sale, made as a lad in the 1980s, when he got £900 for an 18th century, veneered tilt top hexagonal table.
Mark has a knack of finding ways to make business entertaining as well as profitable, whether it's with client trips to Grand Prix races or deep sea fishing expeditions. If you want a chat about what Highland Marketing can do for you then he'll happily join you for a meeting at your office, or even a round of golf – at which you'll almost certainly win!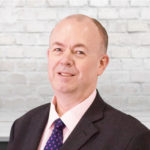 Latest posts by Mark Venables (see all)
Want more articles like this one?
Our free newsletter drops into your inbox every Friday to bring you...
Industry news

Essential analysis
Unmissable interviews

HM blog posts, tips and advice