After some recent conversations and meetings, I have started to notice a trend in the marketplace. There is a rising interest in consultancy and advisory companies looking to promote themselves more effectively to both NHS trusts and software suppliers in order to pitch their expertise and experience in IT procurements and implementations.
This is undoubtedly a result of the end of National Programme for IT and the introduction of Local Service Provider (LSP) exit programmes. Trusts are facing challenges such as determining how to procure IT software, identifying business requirements, measuring ROI, building business cases, and demand is being driven by those trusts looking to bring in additional resource for key strategic technology, and change management projects.
A shift in any market always creates opportunities for new and established businesses, but what we are seeing in healthcare, and particularly within the acute sector, is the emergence of a new range of consultancies built up from former NHS specialists now working in the private sector. You only have to read some of the recent articles in eHealth publications to see an extensive focus on deploying EPRs, a result of the LSP exits. If you add in the factors of new technologies such as open source, then you start to realise the level of expertise and understanding required to make sure implementations are managed as smoothly and as timely as possible.
We are not only talking about the numerous NHS trusts that might benefit from ICT consultancy services. Indeed, outsourcing these services has been represented at the highest level with NHS England announcing in March that it is working with McKinsey to develop an evidence base for the NHS to invest in technology. This is significant in that previously there has been a lot of negative publicity surrounding the use of, and fees paid to, consultants for work carried out on behalf of public bodies.
But despite this negative press, trusts are bringing in external resources, with the aim of benefitting from the many advantages such as new skills and perspectives, the ability to speed up the decision process, support with confidence during difficult decisive times, or help getting better results leading to improved patient outcomes.
The advisory companies are also recognising the benefits of promoting themselves more effectively. As supply of ICT consultancy increases, the need to differentiate from competitors is paramount to gain and maintain competitive advantage in the market. The ability to promote a company's service through effective PR and marketing activity is a source of competitive advantage. For example, by using the years of expertise and experience, consultants are ideally placed to position themselves as thought leaders. By exercising their opinion and comment through PR and social media, or speaking at events, there are excellent opportunities to build up brand recognition in the market.
The potential for consultancies and advisors to excel in the NHS' new open market is not only unsurprising but also, in some cases, very necessary. The success of these new companies may well hinge on how well they promote themselves.
The following two tabs change content below.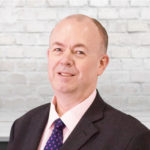 Mark is a specialist in sales and business development. After a long and successful career in IT sales he has excellent connections in the technology and healthcare sectors. Clients value the fact that he understands business from an insider's point of view, having built and run his own technology company. Mark is now focused on growing Highland Marketing, winning new business and developing its future strategy.
Mark has a vast network of contacts within the technology and healthcare industry and he works hard to grow that network on a daily basis. Renowned for his tenacity and his positive outlook, he never gives up, something that clients really value. And it is here, in his second role at Highland Marketing, that he can assist clients with their business development and sales efforts.
"What I offer clients is an extensive network of contacts, and a detailed understanding of the realities of running and developing a business. It's in my nature to communicate whether it's with board members, key decision makers and stakeholders or individual staff. My goal is to understand their needs and offer a solution. And through this I can help build new relationships for our clients, either with potential partners, prospective customers or influential organisations and individuals."
A little about Mark:
Sailing boats – He developed an early love of sailing – a skill he learnt aboard a 58ft captured German World War II yacht called Overlord. In 1982 he attempted to sail the world, but his vessel was nearly sunk in the same storm which prevented TV presenter John Noakes from making a similar voyage.
Selling antiques – Mark learned the gentle art of sales from his dad who had a specialist antiques business in Farnham, Surrey. He remembers his first ever sale, made as a lad in the 1980s, when he got £900 for an 18th century, veneered tilt top hexagonal table.
Mark has a knack of finding ways to make business entertaining as well as profitable, whether it's with client trips to Grand Prix races or deep sea fishing expeditions. If you want a chat about what Highland Marketing can do for you then he'll happily join you for a meeting at your office, or even a round of golf – at which you'll almost certainly win!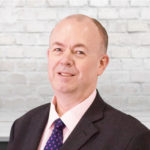 Latest posts by Mark Venables (see all)
Want more articles like this one?
Our free newsletter drops into your inbox every Friday to bring you...
Industry news

Essential analysis
Unmissable interviews

HM blog posts, tips and advice