Scotland's referendum may have kept journalists busy for the first few weeks of September, but, with a decision now reached, NHS funding in England has already returned to the mainstay of national headlines.
It is now party conference season and Labour leader Ed Miliband has set out a vision to raise an extra £2.5bn for the NHS through a new mansion tax, a crackdown on tax avoidance and additional taxation on the tobacco industry.
With a general election now looming in 2015, health and social care spending will undoubtedly stay in the political and media spotlight. With this in mind, the campaign to keep channelling NHS money into one particular and crucial area is already building momentum – that of information and technology.
It was fascinating to see politics make a direct appearance at the annual Healthcare Efficiency Through Technology (HETT) conference in London this week. Both Tim Kelsey, the national director for patients and information at NHS England and Kingsley Manning, the chair of the Health and Social Care Information Centre, said that the impending election meant it was now the time to robustly argue the case for technology in healthcare.
Despite a very fair level of investment in NHS IT to date, the last decade had shown a somewhat variable history when it comes to successes and failures, with shortcomings of multi-billion pound investments highly visible in the public eye.
But, as many speakers at HETT emphasised, the prize of continued investment in IT is too great to ignore if the NHS is to seize its chance to reduce some of the 20,000 avoidable deaths in England, deliver safer care, redesign services and save money.
In fact, as much as NHS leaders may welcome Miliband's proposed £2.5bn budget increase, the question of investment in technology and its power to help the NHS improve care and achieve efficiencies, could be a far greater matter for concern.
So just how can we justify the case for technology? How can we get politicians and public onside before the polling stations open next year?
One prominent chief clinical information officer (CCIO) raised a key point during the keynote session, posing the thought on whether there could be a new process or capability within the NHS to measure the effectiveness of new technologies and fundamentally whether they do allow clinicians to deliver improved outcomes for patients. It was an interesting idea that echoed throughout the day as the need for understanding real outcomes from data and technology was picked up by clinicians, technologists, and NHS leaders alike.
Such a move could prove crucial in demonstrating a return on investment for the taxpayer and the patient. Delivering the promises of technology alone would no longer be enough – there would be a need to demonstrate and prove that care is genuinely improved as a result.
Of course, amid the doom and gloom stories that the media has a tendency to highlight, there are already many good stories to tell about what technology can do and what it is already doing for patients.
Placing the very laudable ideas of what is yet to come around the impact of big data and predictive analytics and to one side, we are already seeing a stream of stories of where innovative technology is having a very real and life-saving impact in the NHS, or at least we can see this within the healthcare technology arena.
More and more stories of what is being achieved must now be told and success must be measured in order to reach ever wider audiences. As we move into the next election, we cannot allow our politicians or the public to think on NHS technology spending as a waste, but as a means to sustain the NHS and improve it for the good of patients. The substance of these stories can then be scrutinised with the rigours of any new system, if and when it emerges, to test that right outcomes are realised.
As Kelsey and Manning pointed out this week – we have an opportunity to make the case for technology. Our window is now. Let the NHS tell the stories of its successes so that more can continue into the future.
The following two tabs change content below.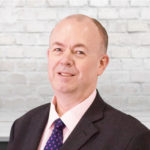 Mark is a specialist in sales and business development. After a long and successful career in IT sales he has excellent connections in the technology and healthcare sectors. Clients value the fact that he understands business from an insider's point of view, having built and run his own technology company. Mark is now focused on growing Highland Marketing, winning new business and developing its future strategy.
Mark has a vast network of contacts within the technology and healthcare industry and he works hard to grow that network on a daily basis. Renowned for his tenacity and his positive outlook, he never gives up, something that clients really value. And it is here, in his second role at Highland Marketing, that he can assist clients with their business development and sales efforts.
"What I offer clients is an extensive network of contacts, and a detailed understanding of the realities of running and developing a business. It's in my nature to communicate whether it's with board members, key decision makers and stakeholders or individual staff. My goal is to understand their needs and offer a solution. And through this I can help build new relationships for our clients, either with potential partners, prospective customers or influential organisations and individuals."
A little about Mark:
Sailing boats – He developed an early love of sailing – a skill he learnt aboard a 58ft captured German World War II yacht called Overlord. In 1982 he attempted to sail the world, but his vessel was nearly sunk in the same storm which prevented TV presenter John Noakes from making a similar voyage.
Selling antiques – Mark learned the gentle art of sales from his dad who had a specialist antiques business in Farnham, Surrey. He remembers his first ever sale, made as a lad in the 1980s, when he got £900 for an 18th century, veneered tilt top hexagonal table.
Mark has a knack of finding ways to make business entertaining as well as profitable, whether it's with client trips to Grand Prix races or deep sea fishing expeditions. If you want a chat about what Highland Marketing can do for you then he'll happily join you for a meeting at your office, or even a round of golf – at which you'll almost certainly win!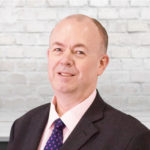 Latest posts by Mark Venables (see all)
Want more articles like this one?
Our free newsletter drops into your inbox every Friday to bring you...
Industry news

Essential analysis
Unmissable interviews

HM blog posts, tips and advice