Selling into the NHS; it's not about luck, it's about having the right approach
Mark Venables, chief executive of Highland Marketing, takes issue with commentator Roy Lilley, who argued it's almost impossible to sell innovation to the NHS.
While the NHS landscape is complex with its myriad of connected organisations, each with its own agenda, selling into the NHS is not about luck but about the right approach.
Roy Lilley is a long-term observer of the NHS management scene and runs a very successful daily newsletter under the nhsmanagers.net banner.
The newsletter has some links to the day's healthcare press cuttings, but its focus is Roy 'sounding off' about whatever is on his mind. Often, he puts a new slant on old topics and is a breath of fresh air. Occasionally, he gets right under your skin.
The latter applied to me recently when he sent out a newsletter titled 'good luck with that. Normally, he'd have been wishing NHS managers good luck with something.
But this time he was addressing a different audience – people who want to sell something to them. What he called the 'kit and caboodle makers', which I think we can assume includes the suppliers of healthcare IT.
Not a nightmare but a complex market
Now, some of what Roy was saying is fair enough. He says that "selling to the NHS is a nightmare" and it's certainly very complex.
In a recent article that we published in Health Tech Newspaper (HTN) we pointed out that it is a big mistake for companies to think that they can sell 'to the NHS.' As we explained, the NHS is not one, monolithic organisation. It's a lot of connected organisations, with their own agendas and policies.
At a national level, there is the Department of Health and NHS England; and their equivalents for Scotland, Wales and Northern Ireland. There's a lot of regulators. There are bodies that 'do' IT, such as NHS Digital and its equivalents in Scotland, Wales and Northern Ireland.
Below them, there are dozens of commissioning bodies, hundreds of trusts, and thousands of GPs. They all have to follow national policy, as set out in key documents like the Five Year Forward View and its Next Steps.
But they will all have their own agendas, depending on how they think they can strike a balance between saving money, keeping on top of targets, delivering better care, and modernising services.
As Roy pointed out, some of these bodies are merging and changing; not least as a result of the Forward View. Commissioning is already shifting from clinical commissioning groups to the sustainability and transformation plan footprints that are supposed to deliver what ministers always call 'the NHS' own plan' on the ground.
Ambitious trusts are looking to become accountable care organisations. When I part company with Roy is when he argues that complexity and change make it impossible to sell into the NHS.
Understand who your customers are, really
As we advised in the HTN article, companies that want to do that need to understand that they need to target a specific market within healthcare; and they need to understand its agenda. But once they have done that, they can put together a message that will resonate with their target audience.
One of the most important things that we do at Highland Marketing is to advise clients on the NHS, on how to scope out their real market, and on how to approach that. In doing that, we recognise that change always means opportunity.
So, it's true that the NHS is facing a huge financial deficit and a difficult policy environment. It's true that its quietly reorganising in response to that. But the organisations that are emerging need good IT systems and they need digital innovation.
The trick is to get those systems and innovations in front of the right people. In his newsletter, Roy argues that companies won't manage to do that.
He says they will need to "wear out [their] shoes traipsing around and knocking on doors" or work through the phone book only to find that "the people in it have been made redundant."
Campaigns, the art of the possible
Well, as he says, "good luck with that"; but nobody rational would advise anybody to try those kinds of techniques in the first place.
What I have found, over many years of working for a company that supplied IT to the NHS and then for an agency that helps others to do the same, is that what works are well-executed PR and marketing campaigns, supported by top quality content.
That's what we create at Highland Marketing, and we know that it works because our clients tell us that it does.
No luck needed, Roy!
Roy rounds out his op ed by recognising that the NHS needs "product developments and new stuff" but then says "first [it] will need to find them [and] good luck with that."
He's right about the innovation bit, half-right about the difficulty of getting the NHS and companies together, and far too gloomy about whether that can be done.
At Highland Marketing, we create the messages, content and campaigns that tell the people who need to know what is out there what is available and how to make it work for them. Nobody is pretending that selling into the NHS is easy. But with the right advice, it is perfectly possible.
The following two tabs change content below.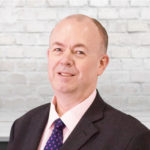 Mark is a specialist in sales and business development. After a long and successful career in IT sales he has excellent connections in the technology and healthcare sectors. Clients value the fact that he understands business from an insider's point of view, having built and run his own technology company. Mark is now focused on growing Highland Marketing, winning new business and developing its future strategy.
Mark has a vast network of contacts within the technology and healthcare industry and he works hard to grow that network on a daily basis. Renowned for his tenacity and his positive outlook, he never gives up, something that clients really value. And it is here, in his second role at Highland Marketing, that he can assist clients with their business development and sales efforts.
"What I offer clients is an extensive network of contacts, and a detailed understanding of the realities of running and developing a business. It's in my nature to communicate whether it's with board members, key decision makers and stakeholders or individual staff. My goal is to understand their needs and offer a solution. And through this I can help build new relationships for our clients, either with potential partners, prospective customers or influential organisations and individuals."
A little about Mark:
Sailing boats – He developed an early love of sailing – a skill he learnt aboard a 58ft captured German World War II yacht called Overlord. In 1982 he attempted to sail the world, but his vessel was nearly sunk in the same storm which prevented TV presenter John Noakes from making a similar voyage.
Selling antiques – Mark learned the gentle art of sales from his dad who had a specialist antiques business in Farnham, Surrey. He remembers his first ever sale, made as a lad in the 1980s, when he got £900 for an 18th century, veneered tilt top hexagonal table.
Mark has a knack of finding ways to make business entertaining as well as profitable, whether it's with client trips to Grand Prix races or deep sea fishing expeditions. If you want a chat about what Highland Marketing can do for you then he'll happily join you for a meeting at your office, or even a round of golf – at which you'll almost certainly win!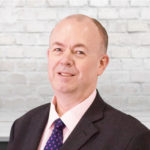 Latest posts by Mark Venables (see all)
Want more articles like this one?
Our free newsletter drops into your inbox every Friday to bring you...
Industry news

Essential analysis
Unmissable interviews

HM blog posts, tips and advice