Make the most of six plus one (plus)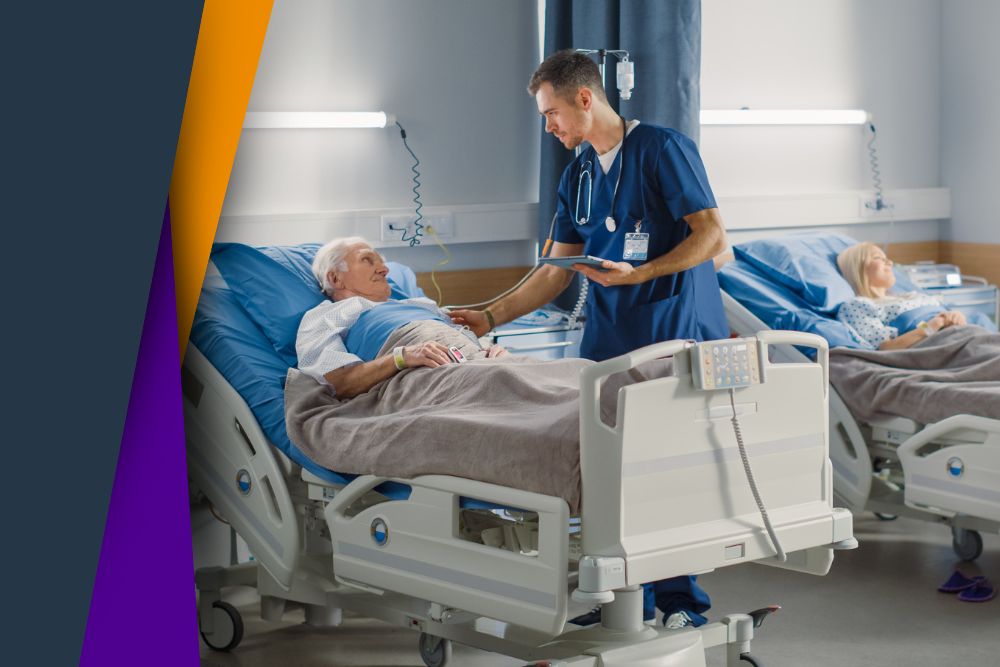 NHS England has urged the health service to focus on 'six plus one' digital priorities – with additional 'must dos' in its recovery and winter planning guidance. This creates an important opportunity for health tech suppliers – so you need to be ready to make the most of it. Mark Venables explains how.
At the start of the summer, NHS England's new chief information officer, John Quinn, sent a letter to integrated care boards and trusts that set out seven, short-term, digital priorities.
As reported by digitalhealth.net, the so-called 6+1 priorities cover short-term objectives that the centre thinks can be sorted out in a matter of months. The first is smart system control, described as the rollout and optimisation of ICS-level dashboards to support capacity management and care planning.
The second is electronic bed and capacity management, or the rollout of flow systems at acute trusts to give them live, real-time data on bed status. The third is digitised records and workflow – "otherwise known as electronic patient records" – and the fourth is optimised waiting lists, or the use of data to manage waiters and optimise theatre capacity.
The fifth priority is dynamic discharge, or the rollout of digital tools to help multidisciplinary teams plan and track hospital discharges. While the sixth is AI diagnostic support and the seventh – the plus one – is an expansion of patient portals.
What matters isn't what's on the list…
There are some odd features of the 6+1 list. The inclusion of EPRs feels like an anomaly when the NHS has been trying to digitise hospitals for a quarter of a century.
Its latest attempt – frontline digitisation – is a huge programme that will certainly not be complete in a few months. In fact, NHS England has just shifted its target date for all hospitals to have 'minimum digital foundations' in place back to March 2026.
On the flip side, it's missing some health tech that has received a lot of attention in recent years – starting with shared care records, virtual wards, digital outpatient platforms for pre-op assessment, patient-initiated follow-up, and PROMs collection, and cloud telephony to improve access to primary care.
However, most of the priorities are both familiar and aligned to the national imperative to recover waiting lists and get on top of escalating demand. For example, Smart system control was introduced in last year's winter planning guidance and is a feature of this year's winter plan (which also features the "standardisation and improvement" of virtual wards).
There is an AI diagnostic fund in place to help trusts access tools to support the early detection of lung cancer and stroke this winter. While the plus-one priority was probably added when NHS England announced a 'national requirement' for trusts to have a patient portal in place by the end of the financial year.
… but what it says about focus and funding
This is what should interest health tech vendors about 6+1. It's not a complete list of everything the healthcare system 'could', 'should', or even 'is' doing on digital. But it's probably a good guide to what NHS England is most interested in right now.
Critically, 6+1 – like the other, identifiable programmes of tech-enabled work that can be picked out of policy papers and press announcements – indicates what the centre is willing to fund. Which matters when money is tight, which it certainly is right now.
If current trends continue, ICSs could run up a deficit of £2-3 billion this year. And as a general rule, when demand rockets and deficits loom, IT-funds are 'redirected' to fill holes. The Infrastructure and Projects Authority has established that £700 million has been cut from the £2.6 billion that the Treasury found for NHS IT in 2021, and most of the remaining £1.9 billion will go on frontline digitisation.
So identifiable pots of funding – £250 million for virtual wards this year, £21 million for the AI diagnostic fund, up to £675,000 for trusts that don't have a patient portal – are valuable.
Recognise the opportunity…
So, how can suppliers make the most of this opportunity? Well, the first step is to recognise the opportunity. For understandable reasons, many suppliers look to engage with the NHS by talking about the big-picture challenges that it faces.
They focus on how their ideas, services and products can help ICSs and trusts to address them at a strategic level, by transforming services or enabling patients over time. When what 6+1 and similar programmes suggest is that a tactical approach can be the right one.
Sometimes, you just need to look at what politicians and planners are asking the NHS to do right now, and think about how those ideas, services and products can help ICSs and trusts to it – while solving specific and immediate challenges for them at the same time.
… and align your messaging, marketing, PR, and sales to achieve it…
The next step is to review messaging and to make sure you are using the right language. If you have a model for data capture and presentation, are you talking about smart system control? If you've been selling a patient flow solution, are you pivoting to EBCM?
Once you have your messaging sorted, think about how you are going to communicate with potential customers. How are you going to update your website or create a dedicated landing page, focused on the 6+1 priorities that you can address?
If you have a landing page, how are you going to get people to find it? Content creation is likely to have a big role – that means press releases, case studies, and thought leadership to raise awareness of your offer and explain how it stands out from everything else out there claiming it can address waiting lists or speed up discharge.
It may also mean targeted advertising, using traditional ad-buying, digital platforms, and social media to make sure your name is front of mind when NHS-decision makers are ready to act, pick an AI or invest in a portal. Or, it could mean using sales acceleration services to secure qualified leads and appointments.
… and get the right help!
Highland Marketing is an integrated communications agency that really understands the NHS and specialises in helping health tech and med tech companies to engage with it. If you're ready to talk to ICSs and trusts about 6+1 plus other IT priorities, we're ready to help you do it.
The following two tabs change content below.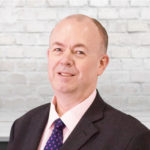 Mark is a specialist in sales and business development. After a long and successful career in IT sales he has excellent connections in the technology and healthcare sectors. Clients value the fact that he understands business from an insider's point of view, having built and run his own technology company. Mark is now focused on growing Highland Marketing, winning new business and developing its future strategy.
Mark has a vast network of contacts within the technology and healthcare industry and he works hard to grow that network on a daily basis. Renowned for his tenacity and his positive outlook, he never gives up, something that clients really value. And it is here, in his second role at Highland Marketing, that he can assist clients with their business development and sales efforts.
"What I offer clients is an extensive network of contacts, and a detailed understanding of the realities of running and developing a business. It's in my nature to communicate whether it's with board members, key decision makers and stakeholders or individual staff. My goal is to understand their needs and offer a solution. And through this I can help build new relationships for our clients, either with potential partners, prospective customers or influential organisations and individuals."
A little about Mark:
Sailing boats – He developed an early love of sailing – a skill he learnt aboard a 58ft captured German World War II yacht called Overlord. In 1982 he attempted to sail the world, but his vessel was nearly sunk in the same storm which prevented TV presenter John Noakes from making a similar voyage.
Selling antiques – Mark learned the gentle art of sales from his dad who had a specialist antiques business in Farnham, Surrey. He remembers his first ever sale, made as a lad in the 1980s, when he got £900 for an 18th century, veneered tilt top hexagonal table.
Mark has a knack of finding ways to make business entertaining as well as profitable, whether it's with client trips to Grand Prix races or deep sea fishing expeditions. If you want a chat about what Highland Marketing can do for you then he'll happily join you for a meeting at your office, or even a round of golf – at which you'll almost certainly win!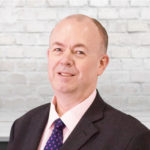 Latest posts by Mark Venables (see all)
Want more articles like this one?
Our free newsletter drops into your inbox every Friday to bring you...
Industry news

Essential analysis
Unmissable interviews

HM blog posts, tips and advice