Join techUK and Highland Marketing for a series of webinars examining the tech response to Covid-19 and in preparation for potential future public health crises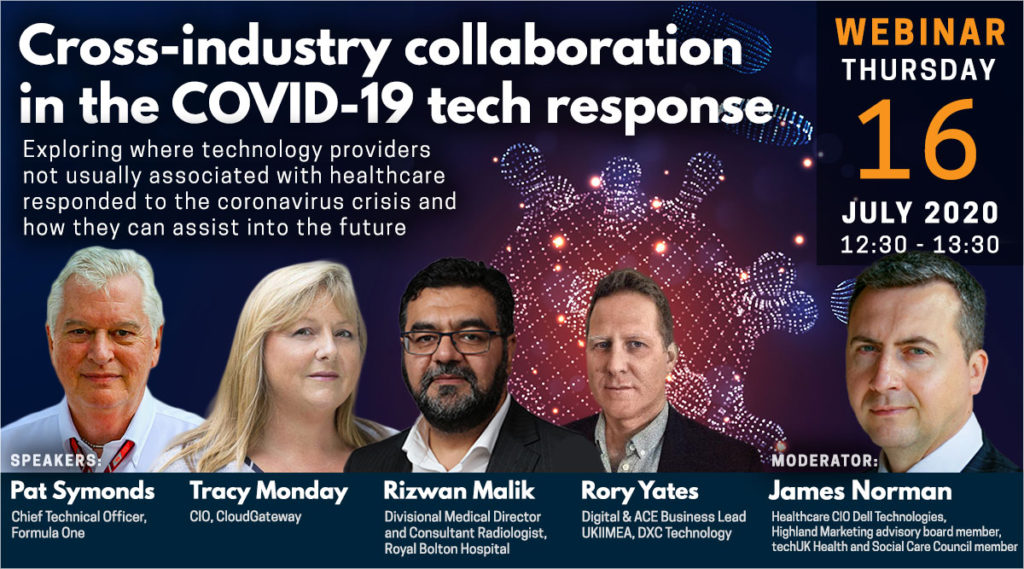 In its response to COVID-19, the role of the technology sector has expanded far beyond what one might consider to be traditional health tech companies. This session explored where health tech and technology providers usually associated with other industries responded to the crisis, and how they could assist into the future. techUK and Highland Marketing brought together a range of stakeholders to better understand how the 'tech' industry can support the NHS and social care.
When booking a techUK event, if you do not already have an account, you must do so in order to register. This is free and can be done so after clicking "book now". If you are having trouble using the techUK portal, you can find a full and comprehensive user guide here.
Please use only company email addresses, accounts will not be created for personal email addresses. On registering you will be sent an email to confirm that your email address is valid.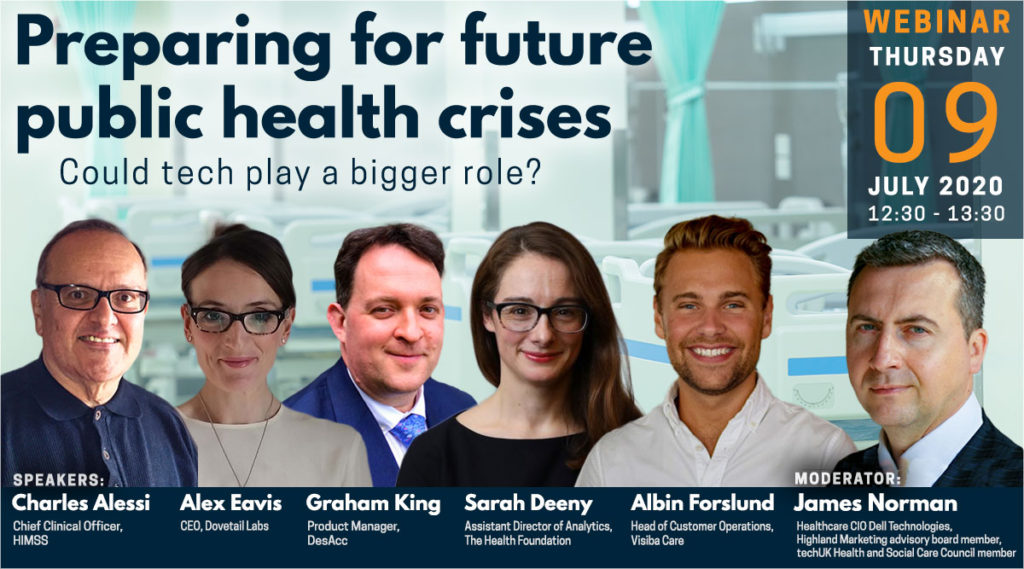 In this webinar we looked ahead to potential future public health crises and explored how technology will play a vital role in both readiness and response. Where could technology have played an even bigger role in Covid-19, and what could have worked better?
Both moderated by: James Norman, Healthcare CIO Dell Technologies, Highland Marketing advisory board member, techUK Health and Social Care Council member.
If you have questions about the event or would like to get involved, please contact Tom.Russell@techuk.org
Catch up before the events – read the latest from the Highland Marketing advisory panel on the Covid-19 tech response.