HM interview: Hal Wolf
Harold (Hal) Wolf III, the new head of HIMSS, was in London recently to meet health and IT policy leaders and to have lunch with the press. Lyn Whitfield spoke to him about his career, NHS reform, healthcare technology, and where he wants to take HIMSS next.
Hal Wolf is a healthcare IT veteran. But at a recent press lunch in London, the incoming president and chief executive officer of the Healthcare Information Management Systems Society said he started out in "industries that were in some ways the opposite of healthcare."
Back in the 1980s and 1990s, he worked for Sky, MTV, the Home Shopping Network, and other consumer companies. Only in 2004 did he find himself working for Kaiser Permanente, a US health management organisation that has had a considerable impact on English health policy because of its integrated approach and interest in technology.
"I joined Kaiser Permanente just as it was putting in KP HealthConnect [a system developed with Epic that, at the time at least, was the largest civilian electronic health record in the world]," Wolf told journalists.
"Then, after two years, they asked me if I would like to be head of medical group operations for Colorado. I said 'yes' and found myself providing services for 700 physicians. When I wanted to know what was happening, I went to HIMSS.
"It ran these massive events that were buzzing with activity. There were a staggering number of products on show, so it was easy to see what was available. HIMSS was a big part of healthcare IT, and then I became an advisor, and eventually a vice-president. And now, voila!"
Familiar ideas for reform
Most recently, Wolf worked for The Chartis Group, a Denver-based company that advises healthcare providers on integrated information strategies. However, he is very familiar with the NHS.
A decade ago, the health service in London asked Lord Ara Darzi, an eminent consultant at Imperial College, to develop a strategy for services in the capital. Darzi recommended a double move: to shift some specialist hospital services to fewer centres and to shift some less specialist ones to community 'polyclinics'.
Wolf found himself advising on the creation of the polyclinics based on Kaiser Permanent's experience of bringing multi-disciplinary providers together in one place. Meanwhile, Darzi went on to produce the High Quality Care for All white paper.
This called for a less centralised, less target-driven, less hospital-focused service, in which local commissioning organisations (at the time, primary care trusts) would evolve into independent organisations that could innovate with social enterprises or private companies.
Wolf was also involved with the world class commissioning agenda that was set up to support this. Although the reforms were interrupted by Andrew Lansley's Health and Care Act, a lot of what they were trying to do sounds very familiar from the Five Year Forward View.
Indeed, in a conversation with Highland Marketing, Wolf joked that "the new hubs (sustainability and transformation plan footprints) look a lot like the old strategic health authorities; so I wonder when we are going to see the return of PCTs!"
More seriously, he feels the NHS is back on the right track. "Joking aside, the NHS has a good strategy and the engagement model is now right," he said. "There has to be an integrated approach, and that has to extend out into social care. I have had the privilege to go out with social care people and to see how they work in people's homes. And the work that they do is vital."
Driving healthcare IT
If England's health reform agenda looks familiar, its battle to get electronic patient records into hospitals looks even more so.
Just over a year ago, following a report by US 'digital doctor' professor Robert Wachter, NHS England set up the global digital exemplar programme, to direct funds towards hospitals capable of developing 'world class' IT, and then helping others to move in the same direction.
To date, 16 acute GDEs and 18 fast follower trusts have been named; but that still leaves an awful lot of trusts outside the programme.
Also, while some of the GDEs have said they will use part of their funding for shared care records and similar initiatives, it's not really clear how the programme will support the integrated IT and digital patient services that Kaiser was experimenting with a decade ago.
Slow, or just steady, progress?
Why does Wolf think progress has been so slow? Interestingly, he doesn't. "I wouldn't say that progress in the UK has been slower than elsewhere," he said. "I think that healthcare in general moves slowly, unless there is some disruption or crisis in the market.
"That's because healthcare takes a cautionary approach. Its basic rule is 'do no harm'. In business, we have the idea of 'fail fast'. Some things work, some things don't, you drop those and keep moving. Getting that idea to work with 'do no harm' is tough."
What will change things, he argues, is leadership, training leaders in change management, and spreading understanding about how "this is not just about plugging in technology" but bringing about service change.
Also, the sheer necessity of acting in the face of a financial crisis and the "silver tsunami" of older people living with multiple, chronic conditions that is rolling towards the NHS and other, developed, healthcare systems.
"Finance is a train wreck that we have seen coming," Wolf told Highland Marketing. "It's seven years since [Sir] David [Nicholson] [the-then-chief executive of the NHS] warned about it.
"Simon [Stevens] [the current chief executive of NHS England] has been working very hard, looking for replicable models to address it. So, we know the issues. The leadership is there.
"The problem is we need to do bring about change while delivering care and keeping on top of all the other things that need to be done, in a set-up that is not integrated and in which there are issues around incentives and the funding model.
"So, I don't think the NHS has been slower than elsewhere. I think healthcare is slower. And this is really tough stuff."
The role of HIMSS
Wolf believes that HIMSS has an important role to play in moving things forward. "Our mission is to improve the system," he points out. "And it's a privilege, because we are all affected by healthcare."
The new president and chief executive is taking over from H Stephen Lieber, who announced plans to retire last December, after more than 17 years at the head of the organisation. Over that time, HIMSS has grown from a US to a global organisation, and greatly expanded its range of services.
Even so, Wolf thinks there are areas in which it can still add more value. "People come to HIMSS because they want to share thought leadership with others," he said.
"What's the latest healthcare thinking? What are the latest apps? What is the impact of consumer tech likely to be? We need to focus on thought leadership, on collecting it, then getting it out of HIMSS, and distributed and into use.
"Then, there's innovation. We have invested in Health 2.0 [a technology conference provider that runs codeathons, developer challenges, and implementation pilots], which is all about bringing apps into a healthcare environment.
"We have an expanding focus on improvement. And we will have an expanding focus on government relations, because we have an interest in interoperability and reimbursement models, which sit behind a lot of that."
Wolf also wants to see HIMSS expand its Electronic Medical Record Adoption Model, EMRAM, and the other digital maturity models that it has developed, so they can be widely used to benchmark digitisation efforts.
Five years to get IT right
Where, then, does Wolf think the NHS and its IT will be in five years' time? He's optimistic. "I think we will surprise ourselves in five years," he said. "I think the questions [about the future funding and organisation of the health service] that are being asked now will bring clarity to the situation and what we need to do.
"I think the platforms are getting better and better. I think people will adopt technology and move towards connectivity. We will have more vibrant tools to deal with that silver tsunami." However, in a cheery way, he acknowledges that the stakes are high.
"We have to do all this. We can't build the hospitals we would need to cope otherwise. We can't afford them, and we couldn't staff them. The model has to change."
Highland Marketing interviewed the outgoing president and chief executive of HIMSS, H Stephen Leiber, earlier this year. He reflected on his career, on HIMSS' growth, and on what comes next in a Q&A on our website.
The following two tabs change content below.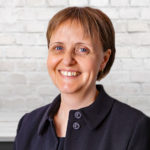 Lyn is a journalist by background. After completing her training in local papers, she specialised in coverage of the public sector in England, the NHS, and healthcare IT. This has enabled her to follow closely the many twists and turns of recent health policy; and to report on them for specialist audiences. It has also given her an exceptional ability to advise clients on the reality of working with the NHS, and on communications that work for them. Lyn's skills include strategic thinking, managing projects with a communications and publication element, editing, research, interviewing and writing.
A little about Lyn:
Lyn has an impressive educational record, with a first degree in Politics, Philosophy and Economics from Oxford University, and a Masters degree in Social Policy and Planning from the London School of Economics and Political Science.
Before taking up her current post, her journalism employers included the Health Service Journal and digitalhealth.net (formerly EHealth Insider). Over her career, she has also worked with think-tanks, including the King's Fund and the Nuffield Trust, and major companies, such as Microsoft.
Lyn is a proud Yorkshire lass, but lives in Winchester with her partner, a political cartoonist with his own live-drawing business. Her 'downtime' activities include Pilates and running; she has completed a number of marathons.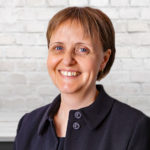 Latest posts by Lyn Whitfield (see all)
Want more articles like this one?
Our free newsletter drops into your inbox every Friday to bring you...
Industry news

Essential analysis
Unmissable interviews

HM blog posts, tips and advice