Guest interview: Tom Russell
Tom Russell is the new programme manager for health and social care at techUK. Lyn Whitfield talked to him about his role, the challenges and opportunities of the health tech market, and how techUK will help members to navigate them.
Tom Russell comes from a medical family, studied politics at university, and has developed an interest in technology over the course of his career. So, he's a natural fit for a job that is all about bringing together policy makers, NHS and health tech leaders to address the challenges they face.
The new programme manager for health and social care at techUK says he has two roles that are flip sides of each other. First, "policy and advocacy work", or relaying the views of members to policy makers, and second "market engagement work" or helping government to engage with members in specific areas.
"We are a critical friend for the health service and a legitimate voice for the health tech industry," he says. "Any business needs people to bring people together, and that is the role we perform."
Medicine, politics and IT
Russell's father was a doctor and his mother a nurse. They both worked in the pharma industry and so, he says, he grew up with the technical details of treatment protocols being discussed at the dinner table.
He read international politics at King's College London before bracketing a stint on the general election campaign for Mark Reckless with a job at a French cancer charity and another at a German pharmaceutical firm.
"It was an interesting election to be involved with for anybody with an interest in politics," Russell says of the bid by the Conservative MP turned UKIP candidate to be returned for Rochester (having won a by-election in 2014, Reckless lost in 2015 to a Conservative challenger). "It was also really interesting to get out and talk to people and to hear what they were saying."
For the past two years, Russell has been working for GovNet Communications, which runs the UK Health Show, now re-named Healthcare Excellence Through Technology, or HETT. "I started out doing health and then politics and now I have worked into the health IT space," he says; which made the move to techUK "a bit of a no-brainer."
Tech challenges for the NHS; procurement and funding challenges for suppliers
Russell has made his move at an interesting time. Primary care, which adopted electronic working in the 1990s, needs to update its infrastructure and adapt to newer forms of digital interaction, not least with patients.
Hospitals, which mostly failed to digitise in the 2000s, through the National Programme for IT, and which made only patchy progress in the 2010s, via the "paperless" agenda and the global digital exemplar programme, need to complete the roll-out of electronic patient records.
Meanwhile, the integrated care systems that are being set-up to take forward the NHS Long Term Plan need new tech to meet the challenges they face; starting with integrated care records and analytics for population health management.
And, waiting in the wings, are a host of ideas that depend on having the basics in place, such as AI and augmented reality. To enable the tech industry to respond to these challenges, Russell says many things need to be addressed; not least procurement.
"We need to help large companies and SMEs alike to understand how the NHS addresses the market," he says. "Who has the decision-making capacity; who has the budget? Understanding that, particularly in the new world of ICSs, is very challenging – and that's just England; it's completely different in Scotland, Wales and Northern Ireland.
"At the same time, we are concerned about the lack of a multi-year financial settlement for the NHS, and the increasing amount of money that is allocated through specific technology programmes, because both make it very difficult to plan."
A few days after his interview, Russell's points were underlined by the National Audit Office's annual report on the financial sustainability of the NHS and NHS England/Improvement's planning guidance.
The first argued, as successive reports have done, that the NHS in England is not financially sustainable, that it has become too fixated on short-term financial measures, and that it has not moved fast enough on transformation.
The second urged NHS organisations to focus on system working, said they will be expected to implement a minimum level of IT by 2024 and reiterated that there will be a 'digital aspirant' programme; but failed to say what minimum standards will be set or how the programme will be structured and funded.
Engaging with regional power-brokers
Even so, Russell argues that the roll-out of ICSs is a good move, and one with the potential to get tech decisions made and implemented at the right level. "What we would really like is for the industry to be able to engage on a regional basis, as ICSs get more powerful," he says.
"There are still debates to be had about whether ICSs should be put on a statutory basis, and what powers they should have if they are, but the direction of travel is clear, and it is to decentralise procurement decisions to regions, and to give them the authority to deploy solutions that work for them."
Engaging with these new and potentially powerful organisations will be a key focus for techUK, he adds. "What we want to do, over the next few years, is to have meaningful engagement with these organisations so that, as they become regional power-brokers we can support them and the industry to deliver the solutions they need."
TechUK is already making moves to strengthen its regional presence, he adds. It has traditionally held an annual dinner in London, but this year it will also be holding a dinner in Leeds as part of the Leeds Digital Festival. It is also going even further north, to have a presence at the Holyrood Digital Health and Care show in Edinburgh.
"We have to get away from the idea that this is all about London and the south east," he says. "People new to this industry think that London must be more advanced and more tech enabled [than other parts of the NHS] but visit some London hospitals and you will see that is not the case.
"London is also abnormal in terms of its demographics and the way that people move around it. So, a lot of interesting work is going on elsewhere, not just in the EPR but in the remote management and self-care space."
Building a tech future on baseline maturity
Russell sees an exciting future for health tech. He's particularly interested in the potential of 5G, which is just starting to roll-out. Unsurprisingly, telcos have focused on 5G's potential for enhanced mobile broadband and faster digital downloads for consumers.
But 5G's benefits to healthcare are likely to lie in its potential to connect a large number of low power, low cost devices over a wide area, ushering in the 'Internet of Things', and its potential to support mission critical applications that require uninterrupted data exchange.
"5G is something that is coming soon that has not had a lot of attention," he says. "It could have a big impact, particularly for localised data processing. That has the potential to help the NHS to move away from running large, on-premises servers, without encountering some of the challenges of cloud computing.
"We have been running some NHS Digital co-branded internet-first workshops, talking about the cloud, the HSN [that has replaced the N3 network] and where 5G fits; and the possibilities look very interesting."
However, he reiterates that the biggest, challenge facing the NHS is sorting out the basics and agreeing a baseline for digital maturity.
"There are foundational things that are long-overdue, like single sign-on [for which the NHS has found £40 million], and we need to get a baseline in place across the system to build on," he says. "That for me is the biggest challenge, and the immediate priority."
Covid-19 timeline:
About techUK and the health and social care programme: TechUK represents the tech industry in the UK, provides a collective voice for members, and drives interaction with government. Its health and social care programme produces a newsletter, runs events to keep members up to speed on policy initiatives and technology developments, and organises networking events and dinners.
For example, on Friday, 20 May it will be running a 'fostering the health and social care ecosystem' event to enable companies large and small to spot opportunities to work together. Full details on the programme's web pages.
The following two tabs change content below.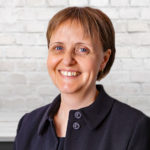 Lyn is a journalist by background. After completing her training in local papers, she specialised in coverage of the public sector in England, the NHS, and healthcare IT. This has enabled her to follow closely the many twists and turns of recent health policy; and to report on them for specialist audiences. It has also given her an exceptional ability to advise clients on the reality of working with the NHS, and on communications that work for them. Lyn's skills include strategic thinking, managing projects with a communications and publication element, editing, research, interviewing and writing.
A little about Lyn:
Lyn has an impressive educational record, with a first degree in Politics, Philosophy and Economics from Oxford University, and a Masters degree in Social Policy and Planning from the London School of Economics and Political Science.
Before taking up her current post, her journalism employers included the Health Service Journal and digitalhealth.net (formerly EHealth Insider). Over her career, she has also worked with think-tanks, including the King's Fund and the Nuffield Trust, and major companies, such as Microsoft.
Lyn is a proud Yorkshire lass, but lives in Winchester with her partner, a political cartoonist with his own live-drawing business. Her 'downtime' activities include Pilates and running; she has completed a number of marathons.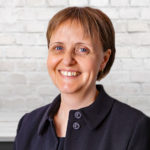 Latest posts by Lyn Whitfield (see all)
Want more articles like this one?
Our free newsletter drops into your inbox every Friday to bring you...
Industry news

Essential analysis
Unmissable interviews

HM blog posts, tips and advice