Health and social care secretary Matt Hancock has been abruptly replaced by Sajid Javid. The Highland Marketing advisory board consider the huge agenda he is now facing, and what it could – and should – mean for health tech.
Matt Hancock's downfall as health and social care secretary was swift. On Friday, barely 12-hours after he had delivered the keynote speech to the NHS Confederation's annual conference, The Sun newspaper published a CCTV grab of him enjoying a "steamy clinch" with an aide.
On Saturday, despite the palpable reluctance of prime minister Boris Johnson to sack him, he was forced to resign (BBC News) as the police started an investigation into whether he had broken the law when he breached his own measures to control the spread of Covid-19.
By the end of the day, Sajid Javid, a former investment banker with Cabinet experience as culture, business, and home secretary and, briefly, chancellor, had been announced as Hancock's successor (Sky News).
A huge agenda
Confed underlined the huge agenda that is facing health and care over the next five-years, and which is now sitting in Javid's in-tray. Immediately, the NHS needs a new chief executive to replace Sir Simon Stevens, who is leaving after seven years.
It needs to see the detail of the legislation that will tear up the Lansley reforms of 2012, deliver significant new powers to the Department of Health and Social Care, merge NHS England and NHS Improvement, and create integrated care systems and integrated care providers.
At the frontline, it needs to get through the remainder of the Covid-19 vaccination programme, to navigate another wave of the disease plus flu this winter, to get stuck into a waiting list recovery programme, and to prepare for that shift to integrated care and population health-management.
Meanwhile, social care desperately needs the long-term fix promised by prime minister Boris Johnson as he took office. And both health and social care need to be able to offer something to an exhausted workforce upset at being offered a real-terms pay cut.
Imaging expert Rizwan Malik argued that "workforce planning has got to be central to Javid's strategy for the NHS" because "we won't be able to address the waiting list crisis or anything else if we don't address chronic staff shortages."
As part of that, he added, the new health and care secretary should stop the attacks on "foreign" staff triggered by would-be NHS England chief executive Dido Harding (The Times, £), and reign in criticism of general practice, which is struggling to find a balance between face to face and remote working post-pandemic.
Jeremy Nettle, the chair of Highland Marketing's advisory board, pointed out on Monday morning: "Simon Stevens is leaving in 30 days; it's going to be quite a handover."
Start by heading off the looming leadership crisis
Andy Kinnear, a consultant with 30-years of experience in the NHS, felt Javid should start by addressing the imminent leadership crisis that will be caused by Sir Simon's departure. "This is a leadership challenge," he said.
"Simon Stevens has done a pretty stellar job in the face of some tough austerity measures, and over the past 18-months we have seen some great leadership from figures like Jonathan Van-Tam [the deputy chief medical officer] and Chris Whitty [his boss]. What they all have in common is a deep commitment to and understanding of the NHS, and we need more of the same."
A number of political commentators have pointed out that Hancock's departure could be bad news for Harding, the former Talk Talk executive and Test and Trace leader who has been publicly lobbying for his job – to the disgust of many managers (Health Service Journal) and medical professionals.
But if Javid is going to look beyond Harding and the limited list of other names in the frame, he will need time. Entrepreneur Ravi Kumar suggested Sir Simon might be asked to stay on, or an interim leader asked to step in for six months or a year.
Nicola Haywood-Alexander, group CIO at NHS Lincolnshire, added that transparency in the recruitment process was hugely important. "We need a leader with integrity, who understands what it is like to work at the frontline," she said.
"People need to have trust in whoever is leading the NHS, and in the appointment process itself, because inevitably questions will be asked and candidates scrutinised. When I am with our health and care staff, you can see and hear who has their fellowship."
Then stall the legislation?
If he wants to get on top of his in-tray, and then make his own mark on health and care, Javid may also need to stall the legislation required to implement the Integration and Innovation white paper. This will have to come forward soon, if ICSs are going to start work on a statutory basis next April.
But some political correspondents have been reporting that Number 10 is worried about the timing, the size of the changes proposed, and the plans to hand much more control over to ministers (The Independent). If the legislation is delayed, however, it will raise the question of what Javid wants to do with his new brief.
As a young minister, he had close links with think-tanks such as the Institute for Economic Affairs, which is associated with calls for a smaller social safety net, smaller state and more private involvement in healthcare, and in his brief stint as chancellor he continued his predecessors' policies of austerity and public service cuts (The Independent).
Haywood-Alexander mused: "Javid has a good economic background. He's got Cabinet and finance experience. But health is a tough gig, with huge demand, backlog, and costs, and the well-being of our staff and the ongoing lack of workforce across health and care need tackling.
"Also, where does he stand on privatisation? Or, more importantly, on priority of esteem between physical and mental health? Or social care? Or health inequalities? I'm not so worried about his capacity to do the job of a minister, but I do wonder what direction he will take, and how he will prioritise and tackle investment in these challenges."
Refresh the digital agenda
Hancock tried to put his mark on health and care by focusing on technology and imaging expert Malik argued that his successor needed to do the same. "Don't just do the typical political thing of reversing stuff your predecessor did, because you didn't start it," he advised.
However, many members of the health tech community would argue that Hancock didn't always focus on the right things. Many hospitals still lack electronic patient records, ICSs have only just been told to get a 'basic' shared care record in place, and the NHS and Covid-19 apps have struggled.
In addition, NHSX, the agency that Hancock set-up with considerable fanfare, has failed to find a clear role alongside the policy making activity of the DHSC or NHS England or the delivery functions of NHS Digital, while many NHS digital leaders feel it has distorted local priorities by focusing on headline grabbing initiatives.
Cindy Fedell, an ex-NHS CIO now working in Ontario, argued it is doubtful that X will survive Hancock's departure. James Norman, healthcare CIO, EMEA, at Dell, agreed. "NHSX was already being consumed by the new transformation directorate at NHS England, and I think this is likely to signal its end in any form."
Like Malik, Norman argued the challenge for Javid will be to "make sure he does not throw the baby out with the bathwater" but to "make sure the best of NHSX continues" because "the drive to accelerate change with technology was right, it was just the approach of setting up yet another arms length body to deliver it that was flawed."
By "the best" of NHSX, Norman added that he meant its ability to focus attention on important areas such as interoperability, standards and the use of data. Kinnear agreed there is a "huge opportunity" in open architecture and open systems and in Hancock's relatively new commitment to "separate data from the applications that use it" (digitalhealth.net).
This is one area in which Javid's background might be reassuring. Banks invest large sums in IT and the arrival of open banking standards has driven innovation in fin tech. Nettle argued banks also understand "self-service"; or getting users to do some of the work of checking records, carrying out transactions, and booking services themselves.
"It's not for everybody, and we know we have to keep digital inequalities in mind, but we need a digital front-door for the NHS, and as a banker Javid should understand that," he said.
Time is ticking
Unfortunately, the NHS digital and data agenda isn't in a great place with the public at the moment, as a result of Palantir's involvement in the NHS Covid-19 Data Store (OpenDemocracy), NHS Digital's decision to try and scrape the entire GP record without consultation, and the publication of a data strategy light on privacy safeguards or limitations on future use.
The advisory board argued that Javid would be advised to quietly extend the consultation period on the data strategy, and to put off the planned publication of the new NHS digital strategy, 'what good looks like' and 'who pays for what'. Or, if he wanted to be really radical, to scrap them and give chief information officers the status and space "to get on and do our jobs," as Fedell put it.
He may also need to explain or resign from his role as a well-paid adviser to C3.ai (Daily Mail), a Palantir competitor. Most of all, though, Javid needs to buy himself time and prioritise that huge agenda; or he's likely to find himself consumed by it.
Kumar noted that he has already made one rushed decision by promising to lift all the remaining Covid-19 restrictions in England on 11 July. His pledge to make "freedom-day" "irreversible" will please the anti-lockdown tabloids (Daily Mail); but could come back to haunt the NHS in a bad winter.
Fedell suggested seasoned health and care pros would be on the lookout for other, eye-catching initiatives. "Hancock came in saying he'd run the NHS with an app. We'll know pretty soon whether that's Javid's style. If he takes his time, we'll know he's in for the long-haul."
Key points:
Sitting on top of the NHS in-tray: Deal with the 'exit wave' of Covid-19; prepare for a challenging winter; start to address the elective care backlog; prepare for the implementation of the Integration and Innovation reforms.
Additional service priorities: deliver an equitable recovery; ensure parity of esteem between physical and mental health; tackle the deep-seated health inequalities exposed by the pandemic.
Must-dos for the new health and social care secretary: Ensure a transparent process to replace Sir Simon Stevens as chief executive at NHS England; reboot the legislation required to implement Innovation and Integration; bring forward a social care green paper that delivers on prime minister Boris Johnson's promise to "fix social care once and for all"; head off an NHS pay row and address long-term workforce challenges; go in to bat for his new department in this autumn's comprehensive spending review.
Some friendly advice, in the form of six health tech dos and don'ts:
Do maintain investment in healthcare technology and don't "do the political thing of reversing the stuff your predecessor did, just because you didn't start it" (Rizwan Malik).
Do consider whether it is worth retaining NHSX within NHS England's transformation directorate but don't junk the best of what it has achieved – the renewed focus on interoperability, standards, and the use of data (James Norman).
Do push ahead with the NHS data strategy commitment to "separate data from the applications that use it" (Andy Kinnear) but don't get distracted by every "shiny new app" that wants to use the data (Cindy Fedell).
Don't forget there is unfinished business in infrastructure, cyber security, single sign-on, shared care records, and modernising GP systems, and do push for investment in social care and addressing the digital divide (Nicola Haywood-Alexander).
Do make sure that procurements are transparent (Ravi Kumar) and don't forget that public trust is vital – or that it's just been badly dented by the General Practice Data for Research and Planning extract proposals.
Do think back to your days as a banker; and bring some of banking's culture of investing in IT, open systems, self-service and innovation to the NHS (Jeremy Nettle).
The following two tabs change content below.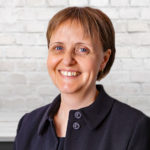 Lyn is a journalist by background. After completing her training in local papers, she specialised in coverage of the public sector in England, the NHS, and healthcare IT. This has enabled her to follow closely the many twists and turns of recent health policy; and to report on them for specialist audiences. It has also given her an exceptional ability to advise clients on the reality of working with the NHS, and on communications that work for them. Lyn's skills include strategic thinking, managing projects with a communications and publication element, editing, research, interviewing and writing.
A little about Lyn:
Lyn has an impressive educational record, with a first degree in Politics, Philosophy and Economics from Oxford University, and a Masters degree in Social Policy and Planning from the London School of Economics and Political Science.
Before taking up her current post, her journalism employers included the Health Service Journal and digitalhealth.net (formerly EHealth Insider). Over her career, she has also worked with think-tanks, including the King's Fund and the Nuffield Trust, and major companies, such as Microsoft.
Lyn is a proud Yorkshire lass, but lives in Winchester with her partner, a political cartoonist with his own live-drawing business. Her 'downtime' activities include Pilates and running; she has completed a number of marathons.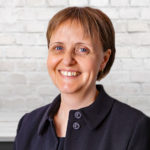 Latest posts by Lyn Whitfield (see all)
Want more articles like this one?
Our free newsletter drops into your inbox every Friday to bring you...
Industry news

Essential analysis
Unmissable interviews

HM blog posts, tips and advice