The closing date for entries to the HTN Awards 2020 is coming up. Highland Marketing is sponsoring the #HealthTechToShoutAbout category for the second year. So why should busy health tech teams be looking to enter? And what will our judges be looking for, post Covid-19?
There is just a month to go until entries close for the HTN Awards 2020. For the second year, Highland Marketing is sponsoring #HealthTechToShoutAbout; a special category that will see all the entries assessed by our independent advisory board, who will pick an overall winner.
We caught up with Susan Venables, co-founder and client services director at Highland Marketing, and Jeremy Nettle, chair of the advisory board and its judging panel, to see why they are so keen to be involved; and why health tech leaders busy with the coronavirus pandemic should make time to enter.
Why did Highland Marketing get involved with the HTN Awards last year?

Susan: I think awards are a really good opportunity to celebrate some of the great work that we know people are doing. The word 'hero' is probably being over-used in connection with the NHS at the moment, but there are some real heroes out there and I think it is good to recognise that.

We were particularly keen to back the HTN Awards because a lot of health awards overlook the contribution of technology, and these awards focus on health tech, which is a subject close to the heart of everybody who works at Highland Marketing. We spend our working lives finding #HealthTechToShoutAbout and it felt right to lend our hashtag to this category.

Jeremy: Another thing I like about these awards is that they recognise there is a process behind successful health tech projects. You have to have an idea, and to develop that idea, and to put together a business case, and deliver on it.

There is a 'most promising pilot' category this year, and I was really pleased to see that, because it recognises that you need to test an innovation 'in the wild' before you refine it and roll it out further. But there is also a 'major project go-live' and a whole series of categories that recognise technology in use.

I was also pleased to see the return of 'efficiency savings of the year'. For a long time, we saw technology used as an add-on to what is already there, rather than a substitute, and of course that made it expensive. Whereas, during the coronavirus outbreak, we have seen technology used as a substitute for old ways of doing things and that has helped to drive significant change.
What did the judges learn from last year's #HealthTechToShoutAbout category?

Jeremy: Last year we were looking for technology that could be 'cookie-cut' and taken to different situations to drive the sort of change we've just been talking about. We saw some great examples of that.

The entry that won, from University Hospital Southampton NHS Foundation Trust, for its My Medical Record patient record project, was a case in point. It was a good piece of technology, it was innovative, it was making a real difference to patients, and it was absolutely something that other trusts could pick-up.
Why sponsor the HTN Awards again this year?

Susan: One of the key tings for me was the enthusiasm that came through on the awards night. The HTN Awards are online and announced on social media, but it was still very exciting to watch the winners being announced, and there was a real buzz as people found they had won and tweeted their celebrations.

Also, going back to what Jeremy has just been saying, the awards are all about people. They may be called health tech awards but, really, they celebrate the work of people. When I think back over the projects we have witnessed over the years, the most successful have been the ones that really engaged people.

And the more people working in the NHS can see that there are good ideas in health tech, and they can be deployed successfully, and they can make a real difference, the more likely we are to get that kind of engagement in the future.
How has the coronavirus outbreak changed the context for the awards?

Jeremy: For families and individuals affected by Covid-19, the pandemic has been terrible. Yet there is no doubt that it has encouraged a lot of innovation. We have all heard about organisations shifting to remote working and setting up virtual clinics and delivering months or even years of change in just a few days.

We have also seen a lot of rapid and successful piloting. So, I think this is a very good time to be holding awards with the scope to recognise what has been going on.
People are very busy, though: why should they make time to enter an award?

Jeremy: It's true that many people have been extremely busy, but they've been extremely busy making an enormous contribution to healthcare. We cannot recognise everybody – you could say that the 'clap for the NHS' has been doing that – but we can recognise some of that contribution.

Also, as the NHS looks to 'reset' as its moves out of the first phase of its response to coronavirus, there is going to be a step-change in the way we do things, and the awards are a great way to start identifying what has worked, and what should be widely adopted as the service gets back to a 'new normal'.
What are the judges going to be looking for this year?

Jeremy: I think there will be a couple of things for us to look out for. The first is things that will be useful for the NHS and the second is things that will be useful for the patient as they navigate these new patient journeys. Before Covid-19, people were complaining that they could not get access to a GP, and now that problem has effectively been solved. It is very easy to get access to a GP at the moment, because of the spread of telephone and video consultations.

So, that is the sort of big change we will be looking for. On the other side of Covid-19, we know that waiting lists for hospitals are going to be very high, so I would hope to see technology that addresses that problem. Anything that helps to tackle that backlog of care and makes sure that patients can get treatment safely, when they need it, is going to be fantastic.
So, there is a month until entries close. Sum up why people should enter?

Susan: There is a month to work with, and I think people should use it to enter because this is a chance to celebrate success and, as Jeremy says, to help people learn from each other. Sometimes we can all be terribly British and say 'no, no, I don't want to shout about this' or 'I don't want to tell other people what to do' but this is a chance to shout about health tech and to be proud to be a leader.

Also, there is a lot of positivity about the NHS at the moment, and a lot of positivity within the health service. And I think people should want to be part of that. So, I hope entries will be up on last year and there will be a broad selection of great projects to judge from across the NHS.
Highland Marketing is sponsoring the #HealthTechToShoutAbout category of the Health Tech Awards 2020, run by the Health Tech Newspaper. The awards, which are now in their fourth year, have a wide range of categories to recognise many different aspects of good work in healthcare IT.
To find out more, visit the awards website. Entries close at midnight on 9 July 2020. Judging will take place over the summer and there will be an exciting online awards evening in the autumn. Good luck!
The following two tabs change content below.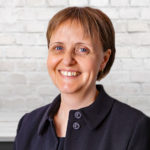 Lyn is a journalist by background. After completing her training in local papers, she specialised in coverage of the public sector in England, the NHS, and healthcare IT. This has enabled her to follow closely the many twists and turns of recent health policy; and to report on them for specialist audiences. It has also given her an exceptional ability to advise clients on the reality of working with the NHS, and on communications that work for them. Lyn's skills include strategic thinking, managing projects with a communications and publication element, editing, research, interviewing and writing.
A little about Lyn:
Lyn has an impressive educational record, with a first degree in Politics, Philosophy and Economics from Oxford University, and a Masters degree in Social Policy and Planning from the London School of Economics and Political Science.
Before taking up her current post, her journalism employers included the Health Service Journal and digitalhealth.net (formerly EHealth Insider). Over her career, she has also worked with think-tanks, including the King's Fund and the Nuffield Trust, and major companies, such as Microsoft.
Lyn is a proud Yorkshire lass, but lives in Winchester with her partner, a political cartoonist with his own live-drawing business. Her 'downtime' activities include Pilates and running; she has completed a number of marathons.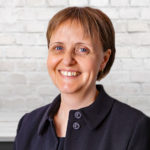 Latest posts by Lyn Whitfield (see all)
Want more articles like this one?
Our free newsletter drops into your inbox every Friday to bring you...
Industry news

Essential analysis
Unmissable interviews

HM blog posts, tips and advice