Wherever you look in life, people like to make things complicated. The NHS is no exception. The health service is under huge pressure to transform for its very survival. But with every change seems to emerge a new acronym, a new specialist term or a new complexity that many people just don't understand.
In fact, the health service uses so much confusing language that the NHS Confederation launched its own acronym buster app, covering more than 600 "commonly used" acronyms and abbreviations.
In an age where the NHS is supposed to be engaging patients and encouraging those patients to take an active role in their care, such complexity is unacceptable.
What is more, the NHS employs some 1.7 million people. Just think for a moment about that immense human resource. Those millions of staff and even more patients could have many thousands of fantastic ideas to help the NHS change for the better. But how many of those ideas will never be heard because the people with the real ingenuity are excluded from the conversation and debate by unnecessarily baffling language.
To really get patients and employees at all levels of the NHS engaged, they need to be able to offer their ideas on any and every challenge facing the health service, without the need to pick up a dictionary or jargon busting app to understand every other sentence thrown at them.
Keep it short and simple, as the KISS principle says.
The most complicated of professions have managed this, even those that examine the origins of the universe. People like Professor Brian Cox continue to make the discoveries of science appealing and engaging. Why? Because they make the complicated simple. And in the same seemingly complex subject area, it is people in the wider community, amateur astronomers like the late Sir Patrick Moore, who have inspired so many to embrace discovery and have an impact – just as patients might be able to help the NHS find the innovation it so desperately needs.
Advancing technology is one area that the NHS now looks to as an enabler of change. Yet technology brings its own many complexities that need to be understood easily if patients and clinicians are to use them, trust them and find encouragement to take active involvement in their design and implementation.
On top of that, there are thousands of innovative companies in the UK alone, small firms included, that may have never worked in healthcare but which could hold the answer to any number of NHS problems. The health service cannot afford to lose their input and ideas by communicating in terms they do not recognise.
As we move rapidly towards the integration of health and social care services, we must also take care to avoid the over use of terminology only understood within the confines of organisational boundaries and silos. Local government professionals, for example, need to be clear what their hospital colleagues are doing and vice versa.
"Complexity is your enemy," said Richard Branson. "Any fool can make something complicated. It is hard to make something simple." Wise words to be sure.
The following two tabs change content below.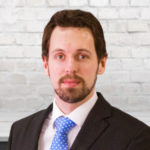 Matthew D'Arcy
Matthew has accumulated a wide range of experience in the media. A journalist and former editor who has also worked in PR and marketing, Matthew is well placed to help clients develop successful communications programmes.
His most recent media experience has involved following healthcare and public sector technology developments closely, on which he wrote daily news and features for both print and online titles.
Prior to that he was the editor of several influential specialist publications read by tens of thousands of people.
Matthew has specialised in areas including politics, public services, technology, defence, international development and e-government and has experience interviewing and commissioning high profile figures ranging from Cabinet level government ministers through to senior company executives and even heads of the armed forces.
He has strong writing skills, a solid understanding of what journalists are looking for and professional experience in the social media environment, having managed accounts followed by thousands of users, ranging from senior civil servants to leading politicians.
Prior to becoming a journalist he worked in PR and marketing, building online marketing strategies, conducting marketing research and achieving regular positive media coverage for employers.
"Achieving a strong media presence places a business in a position of authority. Those who get their comments published are the experts – they are the people the market should turn to for the answers."
A little about Matthew:
In his spare time Matthew is passionate about photography. He has performed in contemporary theatre and community arts projects. His interests include travelling, cooking and live music. He is fascinated by politics, holds a master's degree in international history, and attempts to row with his local boat club whenever he has the opportunity.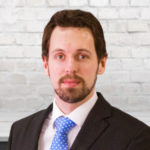 Latest posts by Matthew D'Arcy (see all)
Want more articles like this one?
Our free newsletter drops into your inbox every Friday to bring you...
Industry news

Essential analysis
Unmissable interviews

HM blog posts, tips and advice