Raising awareness   
If you are a health tech company, how do you raise awareness of your products and services and the benefits and results they can deliver? It's a key question, says Becky Mellor in the second of our blogs on how PR, marketing and communications can help with sales funnel challenges.
There has been a lot of excitement in marketing circles about the "sales bow tie". The idea is that the familiar sales funnel – attracting and nurturing leads and then converting them into sales – becomes the left hand of the bow, while a new megaphone – encouraging purchasers to become loyal customers and even brand ambassadors – is added on the right.
It's a neat idea for capturing the importance of existing customers to further sales. But it's not much help if you are just coming into a market, and the big challenge is to get your brand known. If you are a tech company coming into the health and care sector, that can feel like an uphill task.
Start up headaches
Recently, we were asked to talk to some start-ups about marketing to the NHS. One founder shared his frustration at the challenges he faced in raising awareness of his product.
His company had one customer; an NHS trust that had successfully used his technology to address an issue that it faced. Two neighbouring trusts faced the same challenge; but he couldn't even get them to consider the company's idea.
Sound familiar?
So, how do you get yourself known? The place to start is your brand and messaging, which the first blog in this series about the left hand of the bow, or the sales funnel, addresses. But if you have developed your messaging, the next step is raising awareness.
Highland Marketing has been helping health tech companies to raise awareness of their ideas, products and services for more than 15 years, and we have put together a few pointers to help you gain some traction.
Signing on the dotted line
Make sure that, as part of your contract negotiations, you get your customers to commit to marketing; and make sure they sign up to certain activity at specified milestones. This activity could be all or some of the following: press releases, providing a spokesperson for events, agreeing to interviews for a case study, hosting a workshop, or a full-on reference site agreement.
Benefits realisation
Healthcare IT projects have a terrible habit of missing out on opportunities to raise awareness of what they have achieved by failing to document how things were before, during and after an implementation. Set out clear methodologies for measuring the benefits and make sure the process is strictly adhered to. It should be a workstream that is included as standard in your project plan.
Find the story
Gathering the data isn't enough. You have to ask: what story does it tell? Are the project outcomes helping your commissioning customer to respond to government mandates? Do the results show significant cash releasing benefits to the trust that has bought into your idea?
Has patient care improved at the GP practice you are working with? Have you got a patient group that is so happy it will stand up and say so? Keep these questions in mind when shaping PR. Too often companies fail to think about the story they have to tell, and this results in little to no pick up by the press.
Promote using the appropriate channels
Even then, a killer headline won't be enough. You need to make sure that your target audience will read it. Which means you need to identify publications your target audience reads. Pitch your story to the editors or journalists and don't give up until you have a response.
Share every piece of coverage gained on your social media channels and website. Don't miss opportunities to appear in newsfeeds – use hashtags and twitter handles to alert your target audience to your story. This will all help with SEO so your target audience can find you.
Don't rely on a one hit wonder
With a few pieces of coverage under your belt, it's job done and on to the next task on the to do list. Not so. Like you, the audience you captured will soon move on. The story you have invested in creating has much more mileage in it to help maintain a spotlight.
Kick off a campaign to promote the stats gained from the benefits realisation study on social media and link back to the PR on your website. Repurpose the press release to create an award entry or an abstract submission for a speaker slot at an event. Use your story to form the basis of an afternoon educational workshop, held at your customer's site, and invite the neighbours.
It works
Just one example of how Highland Marketing has seen this work. A company approached us to help them raise awareness of their brand and product in the NHS in Scotland.
The Highland Marketing team worked with the client to identify the story and to build a PR and lobbying campaign around it. From one story a campaign was developed which led to: extensive media coverage, awards for the company, increased engagement across online channels and meetings with key NHS Scotland stakeholders.
The art of raising awareness is a challenge faced by all companies targeting the NHS, no matter how large or small or what resources they have available to them. The key is to be smart, relentless and to maximise every activity. Re-use, re-purpose, re-post.
Raising awareness with Highland Marketing
Raising awareness is a key stop in the sales funnel. The next step is nurturing leads. Keep an eye on our blog for more tips on how PR, messaging and communications can help with sales funnel challenges. And, in the meantime, if you want to contact me then email Beckym@highland-marketing.com
The following two tabs change content below.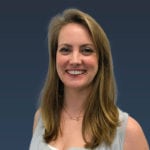 Becky joined Highland Marketing with more than 10 years' experience working in the healthcare technology landscape, raising awareness in the UK for ground-breaking medical IT developments and research. Being a creative strategic marketing manager, her experience ranges from working with start-up and long established healthcare technology companies. With a detailed understanding of how to position the benefits of technology to the NHS, Becky is able to make sense of complex ideas, see the big picture and create innovative strategies to help build awareness and engagement. This has been proven through her demonstrable track record of developing communication initiatives to differentiate and position company brands and solutions to improve both internal and external awareness in order to strengthen stakeholder following and loyalty. A big believer in the role and benefits that marketing and PR can play in educating, changing perspectives and behaviour, she focuses on building compelling, authentic stories, which place the human aspect at the core to make messaging and content relatable and impactful.
"Working with game changing technology is certainly inspirational, especially when seeing the impact that it can have on patient care as well as aiding NHS staff in the delivery of their role. Technology is now evolving more rapidly than ever to respond to real frontline demands and help improve care across populations. Being part of the Highland Marketing team provides me with the opportunity to promote a strong variety of game changing technologies now needed by the NHS. I love to help people tell their story and ultimately propel technology to the stage it deserves in order to help make a difference."
A little about Becky
It's no surprise that health is a key passion of Becky's. She plays hockey and to ensure she has the stamina to last a full game she hits the gym for circuit, strengthening and HIIT workouts. All this exercise means Yoga is now part of her routine in order to prevent injury. (This makes it sounds like she's a serious hockey player when actually it is just a hobby, any childhood ambitions of the Olympics are long gone but one can still dream).
Becky recently discovered a passion for being on the sea having spent eight weeks on a catamaran sailing the Mediterranean.
You will often find her sharing information on mental and physical health, education, new technology, ocean causes, the future of work and anything that makes her laugh (which is most things).
Possibilities and bold ideas excite her and so she often supports inspiring individuals whose ideas can change the world and lives of others.
She believes in discovery based learning so seeks new experiences, the most recent of which was trying out curling (needs more practice).
Other interests include reading, photography, films and comedy.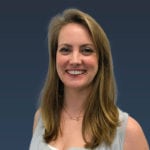 Latest posts by Becky Mellor (see all)
Want more articles like this one?
Our free newsletter drops into your inbox every Friday to bring you...
Industry news

Essential analysis
Unmissable interviews

HM blog posts, tips and advice