Everyone anticipated a challenging, yet thought-provoking NHS Confed this year and it has not disappointed. In the first NHS conference since the passing of the Health & Social Care Act, the threat of strikes, and deficit in the NHS rife, all were anticipating some show down.
Attendance by senior NHS figures was at a usually high-level and although exhibitors may have been a little dissatisfied with low footfall to the stands, the conference programme and speakers certainly didn't disappoint!
The conference scene was set by NHS Confederation's chief executive, Mike Farrar who appealed for public support, stating it was critical as the NHS face the challenges that lie ahead. Day one continued with health minister, Andrew Lansley who centred his presentation to the conference on urging doctors to rethink strike action the following day. It appears his presentation may have had some affect as news reports on the 21st June seemed to suggest a 'strike damp squib,' with few doctors participating in action and few appointments or operations cancelled. Day one concluded with a panel session comprising figures from the world of health and social care: Dame Ruth Carnall, chief executive of NHS London, Ben Page, chief executive of Ipsos Mori and Rt Hon Stephen Dorrell MP, chair, Health Select Committee. The panel debated reconfiguration in the NHS and how public backing for long-term radical changes could be won.
Day two continued with the same tantalising agenda of information and debate: Sir David Nicholson, as well as delivering the conference keynote speech, published his annual report, in which he looks back over the last year and considers the challenges ahead for the health service. In his introduction to the report, Sir David says the NHS has seen unprecedented challenges over the last year, and its achievements are due to the "heroic efforts" of its 1.2 million staff. He adds: "But although there is much to be proud of, there is also much more to be done to make sure that all of our patients get the very best quality care currently available in the NHS, so that our very best practice becomes standard practice, and we root out and end unacceptable practices wherever we find them."
The afternoon's agenda gave much attention in seemingly equal proportions to the importance of workforce morale and efficacy and the critical subject of NHS finances. Presentations included personal health budgets and the financial future of the NHS with discussions led by chief economist on health policy at The King's Fund, John Appleby.
On the healthcare IT supplier side, it seemed that many had grasped that IT directors are no longer their only target audience. Although many of the medium sized vendors were absent, numerous smaller companies, such as Patientrack, as well as the multi-million pound giants, such as CSC and BT, were there to make their mark. However, with chief executives, managers and clinicians facing distractions such as striking staff, commissioning and dwindling budgets, many exhibitors suggested that technology could be slipping down the agenda once more.
So all in all, 2012 has delivered another integral NHS Confederation annual conference, packed with meaningful narrative and debate. It will be interesting to see how next year compares, hoping much progress will have been made and greater stability in the NHS can be reported.
To conclude, the best quote from the conference came from Ali Parsa, (founder and chief executive of Circle Health) who explained how an organisation's values was the most important thing when making sure that they served their patients or customers. He said:
"Martin Luther King had a dream. He did not have a business plan."
The following two tabs change content below.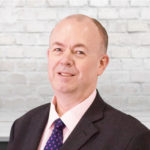 Mark is a specialist in sales and business development. After a long and successful career in IT sales he has excellent connections in the technology and healthcare sectors. Clients value the fact that he understands business from an insider's point of view, having built and run his own technology company. Mark is now focused on growing Highland Marketing, winning new business and developing its future strategy.
Mark has a vast network of contacts within the technology and healthcare industry and he works hard to grow that network on a daily basis. Renowned for his tenacity and his positive outlook, he never gives up, something that clients really value. And it is here, in his second role at Highland Marketing, that he can assist clients with their business development and sales efforts.
"What I offer clients is an extensive network of contacts, and a detailed understanding of the realities of running and developing a business. It's in my nature to communicate whether it's with board members, key decision makers and stakeholders or individual staff. My goal is to understand their needs and offer a solution. And through this I can help build new relationships for our clients, either with potential partners, prospective customers or influential organisations and individuals."
A little about Mark:
Sailing boats – He developed an early love of sailing – a skill he learnt aboard a 58ft captured German World War II yacht called Overlord. In 1982 he attempted to sail the world, but his vessel was nearly sunk in the same storm which prevented TV presenter John Noakes from making a similar voyage.
Selling antiques – Mark learned the gentle art of sales from his dad who had a specialist antiques business in Farnham, Surrey. He remembers his first ever sale, made as a lad in the 1980s, when he got £900 for an 18th century, veneered tilt top hexagonal table.
Mark has a knack of finding ways to make business entertaining as well as profitable, whether it's with client trips to Grand Prix races or deep sea fishing expeditions. If you want a chat about what Highland Marketing can do for you then he'll happily join you for a meeting at your office, or even a round of golf – at which you'll almost certainly win!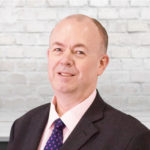 Latest posts by Mark Venables (see all)
Want more articles like this one?
Our free newsletter drops into your inbox every Friday to bring you...
Industry news

Essential analysis
Unmissable interviews

HM blog posts, tips and advice