I read with interest an article in the Sunday Express last week, which raised concerns about the introduction of "virtual clinics" claiming that "slashing appointments with a doctor and treating patients via computer will put lives at risk". This seemed to me to be a typical example of how a major media publication can damage the uptake of new technology in the healthcare sector.
Despite the damming headline, 'End of doctor's surgery', the article was well-balanced and discussed whether 'Digital first', a Department of Health initiative which aims to reduce unnecessary face-to-face contact between patients and healthcare professionals by incorporating technology into these interactions, would help or hinder NHS patients. So why didn't the Sunday Express lead with a more positive spin?
Mainstream vs. industry publications
Health secretary, Jeremy Hunt last week put a "technology revolution" in his top four priorities in an article covered by Health Service Journal (HSJ), which portrayed a technological drive in a better light. The article is aimed at those in the healthcare industry and those who know how it works. The Sunday Express, on the other hand, targets a readership of over 1.5 million people, with 62% of those of an ABC1s adult demographic breakdown.
Resistance to technology can take many forms, not least from lobbying groups, ministers and industry associations. Concern about whether changes in technology put the patient at the centre of care, or purse strings of trusts, (reforms would save £2.9billion "almost immediately") certainly makes good news 'cannon fodder' for large media companies, but also stimulates intelligent debate amongst industry titles.
National newspapers hold incredible influence on technology adoption in the UK healthcare sector, not least when you consider the average age of the Sunday Express reader is 56 years old. This audience, I would suggest, would be fairly resistant to technology, (i.e. those who are in an older age bracket, or do not have the funds to purchase technology) as their values are more traditional and have not had the chance to embrace it. For example, patients with more disposable income, or those at an age where gadgets such as iPads and using Skype are the norm, will be comfortable using new technology, and of course, will see the benefits straightaway.
Media moguls need headlines
It's also worth noting the decline of the printed newspaper industry. Media companies are now having to compete with government officials, NHS trusts and healthcare organisations telling their own stories through social media. Twitter now has over 10 million active users in the UK, and is fast-becoming a responsive and trustworthy way of consuming news.
This means any cultural, financial or technological change in the healthcare sector is immediately portrayed with fear by the mainstream media, who are driven by selling stories.
There is some irony here though. Mainstream news is increasingly being consumed via social media, email, on devices such as phones and tablets, where up-to-date information can be accessed whenever and wherever consumers demand. This type of technology will, in the future, be expected by today's consumers, so we shouldn't be scared to embrace it throughout our healthcare services.
And finally…
It's worth noting that some media companies, such as the Guardian, have a dedicated network for the healthcare industry, and such news is more targeted and relevant to those who subscribe. They write reasoned and thought-provoking articles and blogs, which offer interesting debate. But like any article you pick up, read past the headline before making your mind up.
The following two tabs change content below.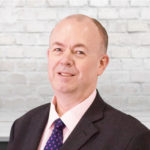 Mark is a specialist in sales and business development. After a long and successful career in IT sales he has excellent connections in the technology and healthcare sectors. Clients value the fact that he understands business from an insider's point of view, having built and run his own technology company. Mark is now focused on growing Highland Marketing, winning new business and developing its future strategy.
Mark has a vast network of contacts within the technology and healthcare industry and he works hard to grow that network on a daily basis. Renowned for his tenacity and his positive outlook, he never gives up, something that clients really value. And it is here, in his second role at Highland Marketing, that he can assist clients with their business development and sales efforts.
"What I offer clients is an extensive network of contacts, and a detailed understanding of the realities of running and developing a business. It's in my nature to communicate whether it's with board members, key decision makers and stakeholders or individual staff. My goal is to understand their needs and offer a solution. And through this I can help build new relationships for our clients, either with potential partners, prospective customers or influential organisations and individuals."
A little about Mark:
Sailing boats – He developed an early love of sailing – a skill he learnt aboard a 58ft captured German World War II yacht called Overlord. In 1982 he attempted to sail the world, but his vessel was nearly sunk in the same storm which prevented TV presenter John Noakes from making a similar voyage.
Selling antiques – Mark learned the gentle art of sales from his dad who had a specialist antiques business in Farnham, Surrey. He remembers his first ever sale, made as a lad in the 1980s, when he got £900 for an 18th century, veneered tilt top hexagonal table.
Mark has a knack of finding ways to make business entertaining as well as profitable, whether it's with client trips to Grand Prix races or deep sea fishing expeditions. If you want a chat about what Highland Marketing can do for you then he'll happily join you for a meeting at your office, or even a round of golf – at which you'll almost certainly win!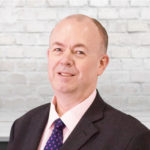 Latest posts by Mark Venables (see all)
Want more articles like this one?
Our free newsletter drops into your inbox every Friday to bring you...
Industry news

Essential analysis
Unmissable interviews

HM blog posts, tips and advice