Is communication the barrier to a paperless NHS?
Last week Health Service Journal published the results to its first annual Technology Survey. The feedback from the 419 health and health IT professionals who participated painted a picture of a sector that appreciates the need for improved IT systems. But what also stood out was the clear lack of internal skills and insight that are considered essential in delivering the 2018 paperless agenda.
When asked "does the NHS leadership community's lack of IT knowledge undermine Jeremy Hunts' ambition for a paperless NHS?" a staggering 91% of respondents answered "yes".
In addition 70% of respondents said that they did not believe that senior trust managers, senior commissioners and clinical leaders have enough knowledge about the potential benefits to efficiency and clinical outcomes improved IT systems can deliver.
These findings highlight a real lack of communication across the board and not just within the IT department. In fact, the knowledge gap seems to be the biggest hindrance to achieving the 2018 paperless ambition.
Interestingly, the follow-up question asks what the best course of action would be to improve this. Options that appear popular include mandating training at senior board level, the appointment of clinical leaders and appointing a group of NHS CEOs to spread best practice.
These are great initiatives but does it really even need to be that complicated!? Should we not be going back to basics and starting with ensuring the people on the ground, those who will be using the technology the most, truly understand its implications?
With little in the mainstream and even healthcare press highlighting the benefits of IT, it is no wonder that so many people lack knowledge and understanding. The NHS can no longer only rely on these channels to get the message out but consider what they can be doing to improve understanding and engagement.
There are various channels that can be used to communicate with internal staff. For example, Highland Marketing is working closely alongside the internal communications team within one of the most innovative and technologically advanced trusts in the UK to help to inform, update and educate staff on the technology proposed and its benefits to staff, patients and the entire organisation.
Activities include:
Using internal magazines that are distributed throughout the entire organisation to highlight technology being used within the trust and how this is helping to improve patient safety and ultimately reduce time spent on administration.
Creating a microsite specifically for IT – which can be regularly updated, offer support advice and guidance, and can also be used by individual departments to highlight the specific projects they are working on, making end users feel more empowered.
Making use of the local press – it is important to tell them about the good and innovative work going on within their local hospital so that staff see positive exposure and patients have the opportunity to read about these initiatives.
2018 is not that far off; communicating more with internal staff and increasing knowledge of IT and the benefits it has to offer will be a big step forward to remove one of the biggest barriers in achieving the health secretary's ambition of a paperless NHS.
The following two tabs change content below.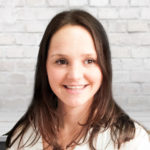 Joanne Murray
Originally Joanne joined Highland Marketing as an office manager, Joanne quickly showed a keen interest in all things marketing and a promotion to account executive followed soon after.
Amongst Joanne's strengths are a flair for website design, a good eye for detail on documents and reports, and is a natural at directing the work of several diverse skill sets such as designers, copywriters and web developers. In the PR arena, Joanne is passionate about obtaining the best coverage for clients which she has done by developing strong relationships with journalists in healthcare.
Joanne is a team player and often attends industry events to support other members of the Highland Marketing team, in addition to tweeting for clients, arranging interviews with journalists or delivering creative ideas into campaigns or projects. Furthermore, Joanne is responsible for monitoring the healthcare marketplace, pulling together the top stories for the Highland Marketing Healthcare Roundup, read by professionals throughout the industry.
"During my time at Highland Marketing I have begun to realise how fast the healthcare industry is moving, and continually changing. This has inspired me to continue learning on a daily basis about what's going on in the industry to be able to provide our clients with up to date relevant information. I am very much looking forward to watching the NHS improve and grow."
A little about Joanne…
Joanne has a huge passion for animals and is regularly seen being walked by her GIANT German Shepherd, Bruno. In her spare time Joanne provides grooming services to local dogs.
Music is another love of Joanne's; on a daily basis she can be heard in the office saying... 'I love this song', much to the annoyance of her colleagues!
In her past life Joanne trained national hunt horses. Whilst studying horse management Joanne won the award for 'best student in equitation' and still enjoys riding out on friends horses.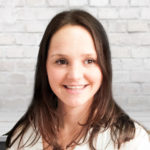 Latest posts by Joanne Murray (see all)
Want more articles like this one?
Our free newsletter drops into your inbox every Friday to bring you...
Industry news

Essential analysis
Unmissable interviews

HM blog posts, tips and advice