Foot on the accelerator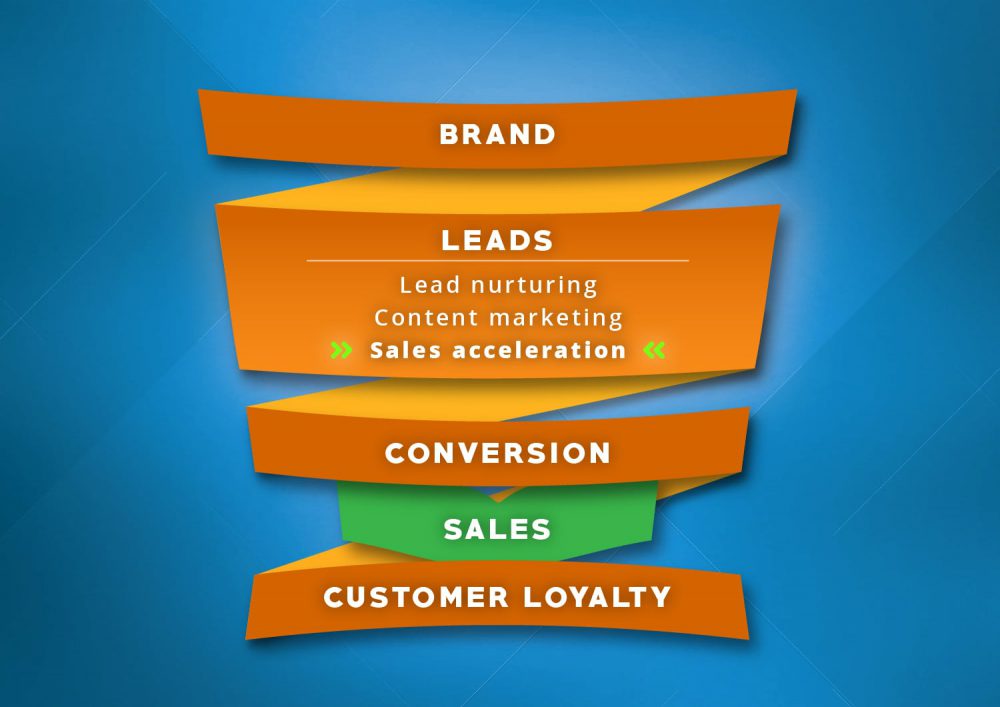 In her latest blog on how marketing and PR can support the sales funnel, Becky Mellor talks to Highland Marketing chief executive Mark Venables about the role of sales acceleration. What is it, how does it work, why do you still need content, and where does it fit in the mix?
Becky: Over the past few months, I have been looking at how marketing and PR can help tech companies that want to work with health or the public sector at different points on the sales funnel. In this blog, I want to talk about sales acceleration.
In my previous role as marketing manager for a healthcare IT company, I tried to build a business case for an inside sales team to support our marketing and sales efforts. My US colleagues had achieved considerable success with telemarketing campaigns; but it turned out that recruiting a full-time person for the UK operation – never mind a team – was just not feasible.
It hadn't crossed my mind that this was something I could outsource. I knew I needed to work with someone who knew the NHS and healthcare landscape intimately. I also knew I needed to find someone who could strike up good relationships with our potential customers, to represent the brand and all it stood for.
Highland Marketing has exactly this kind of resource. Chief executive Mark Venables leads the sales acceleration service, so I have asked him to share some insights into how clients use it; and where it fits into the marketing mix.
What is sales acceleration?

Mark: It's a term for outsourced sales activity. Our service is used by large companies, which want to enter the UK healthcare market from abroad or from another vertical, and by smaller companies that wouldn't otherwise be able to undertake this kind of activity, because they don't have the sales resource to do it.

How do Highland Marketing clients use the sales acceleration team?

Mark: Clients use the services in two different ways. One is market analysis to help inform service expansion or diversification, their sales strategy or new product development. In some instances, the team has helped international companies to enter the UK by gathering intelligence and insight into the NHS landscape.

The other way clients use the service is to support their marketing and sales teams with lead generation, qualification and appointment setting.

Can you talk us through how clients use the sales acceleration team for lead generation?

Mark: Clients ask us to talk to their target market to find out how potential customers are placed within it. For example, they may want to know whether an organisation is putting together a strategy that might require their solution, and whether it has a budget in place.

Then, the aim is to set up appointments, so the client's own sales people can go in and have a far more qualified conversation with those prospects. As you found in your previous role, recruiting and maintaining a sales team is notoriously difficult.

Sales acceleration is a way of filling gaps and making the best use of the sales people that you have. Also, each campaign generates value in a client's pipeline and, because each lead is qualified, sales teams are better placed to forecast accurately.

What about research and analysis?

Mark: Clients need to understand, at a high level, what is driving the market; whether it's a financial imperative, or a change in clinical requirements, or a policy initiative that affects a particular area.

Clients need to understand the current footprint; what technology or services are being used and how their solution could fit or produce better outcomes. Highland Marketing is often asked to research policy and business developments, and the sales acceleration team can undertake this market research.

For example, a large American corporation recently bought a small, UK medical device company. It used our sales acceleration team to call people and find out what devices they were using and when those contracts were due to expire.

The work gave them a good understanding of the landscape and their competitors – and it was an opportunity to engage people in conversation about their offer.

We are always talking about the importance of content strategies. How do they support a sales acceleration campaign?

Mark: The sales acceleration team needs to be able to back-up what is being said on their calls with good content. It's important to be able to send follow-up material. That might be a white paper, video, case study or a press release.

Sales acceleration is best combined with marketing activity aimed at influencers. Being able to reference stories in the press adds weight to conversations and can make sure a client's name is top of mind when one of our team calls!

Finally, where does sales acceleration sit in the marketing and PR mix?

Mark: That's a really interesting question. I think the important thing to remember is that it is a mix. We had one client that said they didn't need any marketing or PR activity, because their sales pipeline was full. But several months down the line, they found that timescales had slipped and they were facing some real challenges.

The moral is that you always need to be undertaking some level of marketing, PR and sales development, because you never know what is around the corner.

There might be a cash boost for the NHS, or a ministerial drive on a particular area of technology, and you need to be ready to take advantage of that. You always need to be top of people's minds.

Becky: That's a really good point to end on, because the last of this series of blogs is going to look at exactly that issue.

PR and sales activity is not just one thing, but lots of activities, and you need to integrate all of them effectively to make sure that potential customers are thinking about you when the opportunity arises.
The following two tabs change content below.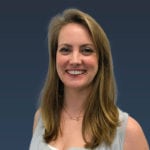 Becky joined Highland Marketing with more than 10 years' experience working in the healthcare technology landscape, raising awareness in the UK for ground-breaking medical IT developments and research. Being a creative strategic marketing manager, her experience ranges from working with start-up and long established healthcare technology companies. With a detailed understanding of how to position the benefits of technology to the NHS, Becky is able to make sense of complex ideas, see the big picture and create innovative strategies to help build awareness and engagement. This has been proven through her demonstrable track record of developing communication initiatives to differentiate and position company brands and solutions to improve both internal and external awareness in order to strengthen stakeholder following and loyalty. A big believer in the role and benefits that marketing and PR can play in educating, changing perspectives and behaviour, she focuses on building compelling, authentic stories, which place the human aspect at the core to make messaging and content relatable and impactful.
"Working with game changing technology is certainly inspirational, especially when seeing the impact that it can have on patient care as well as aiding NHS staff in the delivery of their role. Technology is now evolving more rapidly than ever to respond to real frontline demands and help improve care across populations. Being part of the Highland Marketing team provides me with the opportunity to promote a strong variety of game changing technologies now needed by the NHS. I love to help people tell their story and ultimately propel technology to the stage it deserves in order to help make a difference."
A little about Becky
It's no surprise that health is a key passion of Becky's. She plays hockey and to ensure she has the stamina to last a full game she hits the gym for circuit, strengthening and HIIT workouts. All this exercise means Yoga is now part of her routine in order to prevent injury. (This makes it sounds like she's a serious hockey player when actually it is just a hobby, any childhood ambitions of the Olympics are long gone but one can still dream).
Becky recently discovered a passion for being on the sea having spent eight weeks on a catamaran sailing the Mediterranean.
You will often find her sharing information on mental and physical health, education, new technology, ocean causes, the future of work and anything that makes her laugh (which is most things).
Possibilities and bold ideas excite her and so she often supports inspiring individuals whose ideas can change the world and lives of others.
She believes in discovery based learning so seeks new experiences, the most recent of which was trying out curling (needs more practice).
Other interests include reading, photography, films and comedy.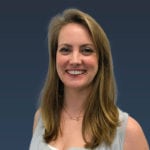 Latest posts by Becky Mellor (see all)
Want more articles like this one?
Our free newsletter drops into your inbox every Friday to bring you...
Industry news

Essential analysis
Unmissable interviews

HM blog posts, tips and advice