After much anticipation, Apple has finally made an announcement about its intention to disrupt healthcare. During the recent World Wide Developer Conference the technology giant announced that it will launch its HealthKit: a health and fitness app and a standard development kit (SDK) along with its new operating system iOS 8 in the autumn.
The questions that many people are asking are, firstly – what is it that Apple is trying to do? And secondly, is Apple likely to succeed?
Apple's approach is ambitious; the HealthKit will provide apps, third party devices and healthcare services to enable the collection, quantification and sharing of health data. If it is successful it could change the way we track and manage our well-being and potentially give rise to keeping our health records in the palm of our hand and accessible at the press of a button.
At its fundamental level, Apple's HealthKit is a framework, which sits as part of Apple's Xcode programming language for storing, retrieving, manipulating and presenting health information on apps and third party devices. This HealthKit is designed to handle simple health data entry, statistical analysis of health data and to allow applications from health providers to sync data to personal health/medical records. Interestingly, Epic and Mayo Clinic have been announced as early partners though details of any partnership are still very sketchy.
Apple, with its vision for health, is not trying to do anything new here. It is simply betting that patients and healthcare providers can use multiple apps, developed using the HealthKit, to fill the healthcare void when patients are away from a health facility by using its consumer-friendly mobile device in a secure way. Apple is also trying to provide the ability for the developers to aggregate into one spot, thus attempting to provide a comprehensive view from a single place. One can raise that dreaded question of privacy, but that will be for another discussion.
So will they succeed? As many of us know, tech giants Microsoft and Google made early attempts in healthcare with only a limited degree of success. Google quickly closed its Google Health and Microsoft HealthVault as it met with several road-blocks.
With technology, timing is everything and Apple has the benefit of time on its side, more than ever, as the hardware is now more sophisticated and ubiquitous. In addition, consumers are more aware of health and wellness apps and governments/health providers/commissioners are also driving initiatives to promote health and wellness initiatives.
It is early days and it is safe to say that this announcement will not suddenly make Apple a healthcare company. However, the healthcare industry is expecting a lot from Apple; that its vast resources, design thinking, and a brand loved by consumers will ensure consumer adoption is taken by a critical mass, which is key for success. If Apple succeeds with this new innovation, it will certainly make that patient engagement a step closer.
The following two tabs change content below.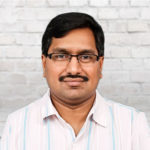 Ravi is a health tech industry expert, an international entrepreneur and investor, and a progressive thinker on the role of technology and its impact on human lives.
Early in his career, he was responsible for product development for KPMG's Health Systems business, where he went on to become chief technology officer and executive director of iSOFT, a UK FTSE 250-listed public company, specialising in health tech.
Currently, Ravi works and lives between India and the UK, and is chair of ZANEC, a venture building company inspiring, innovating and investing in disruptive business models.
He loves the energy of start-ups and serves on the boards or holds advisory positions with a wide range of early stage ventures, including e-Cargoware (a European air-cargo logistics platform company), CyberLiver (a European digital therapeutics company), and Patient Safety (a start-up building tools like mobilesoap; a disinfection and hygiene platform for mobile devices).
Ravi also co-chairs the British Business Group in South India, Chennai, actively works with UK Department of Trade and Investment to promote trade between UK and India extending into commonwealth countries, and serves as a member of the board of trustees at The Lazarus trust, a not-for-profit, multi-academy education trust in the UK.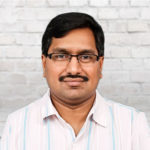 Latest posts by Ravi Kumar (see all)
Want more articles like this one?
Our free newsletter drops into your inbox every Friday to bring you...
Industry news

Essential analysis
Unmissable interviews

HM blog posts, tips and advice